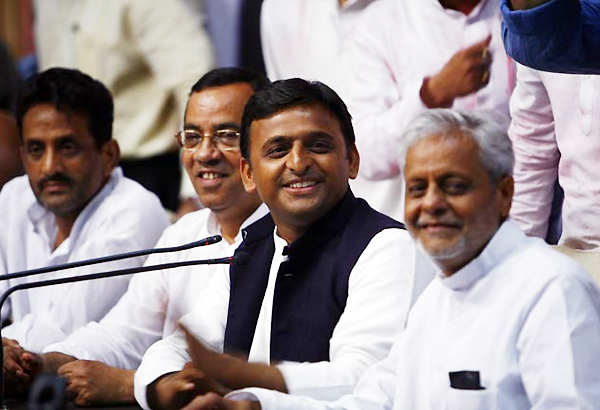 Lucknow Mar 23: Reverting the previous BSP government transfer policy in the past two years, the Samajwadi Party government on Thursday came out with a policy which empowers concerned ministers and head of departments to shift officers, official sources said here.
As per the new policy adopted by Chief Minister

Akhilesh Yadav's government for 2012-13, it has been decided to transfer group C & D officers who are posted in a district for more than six years or in the division for more than ten years.

The limit of transfer as per the new policy has been fixed at 15 percent, the sources said adding handicapped officers have been excluded from the policy.

The last date of completing transfer has been fixed as June 30 after which only the CM can transfer officers in public interest.

Under the Mayawati government, transfers were only made by the CM.

The new policy has entitled concerned head of the department to transfer group C officers while concerned ministers can also transfer officers as per departmental requirement.

The transfer of group C & D officers will now be made on the recommendation of concerned ministers, said the sources.

As per the new policy, the transfer of group A officers will not be done in divisions if their home districts are lying there whereas group B officers cannot be transferred in their home districts.

The officers transferred, as per the new policy, will have to join their duties within a month otherwise it would be considered as indiscipline.

For Bundelkhand region, the new policy said officers there could not leave their present posting until their substitutes join, according to the sources.