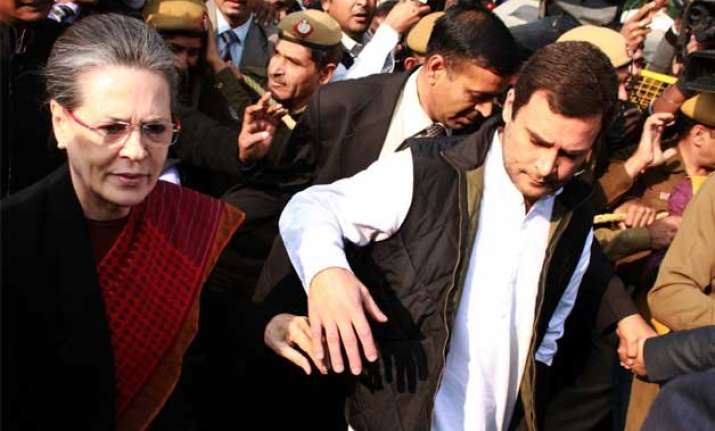 Lucknow: With court cases across the country hounding the Congress, Associated Journals Ltd (AJL), publishers of the now defunct National Herald group of newspapers, is now looking to change the structure of the organization from commercial to a non-profit entity.
AJL will be holding an extraordinary general meeting (EGM) in Lucknow tomorrow to seek shareholders' nod for changing the structure of the company.
The meeting is to be held at the AJL office here as per advertisements placed in newspapers, said the general manager of AJL, Lucknow, BP Kannaujia. There is, however, no confirmation as to who all would attend the meeting, Kannaujia added.
The general secretary of the AJL Employees' Union, Dilip Sinha, who has given a call for disrupting the meeting, meanwhile, said that as per his information, AJL Chairman Motilal Vora will be taking part in the meeting.
Sinha said they will disrupt the meeting to force AJL to accept their demand of compensating the staff of the Lucknow unit at par with the New Delhi office.
"A relay fast is already going on at Herald House since January 16 to press our demands," he said.
According to the notice that appeared in Lucknow-based newspapers in December, the meeting will seek the approval of 762 shareholders for turning AJL into a not-for-profit, Section-8 company under the Companies Act, 2013.
A Section-8 company is a venture established "for promoting commerce, art, science, sports, education, research, social welfare, religion, charity, and protection of environment or any such other object" and profits from such a company's activities, as well as any other income earned by it, can be used only for promoting the objectives of the company.
The notice was issued by AJL Managing Director Vora, who is one of the seven summoned by a Delhi court in response to summons in the National Herald case.
Congress president Sonia Gandhi, party vice president Rahul Gandhi and five others have been summoned to appear before the Delhi court. Shareholders of a Section 8 company are not entitled to receive any dividend.
The shareholders will also be called upon to change the name of the company from AJL to a new name.
(With PTI inputs)