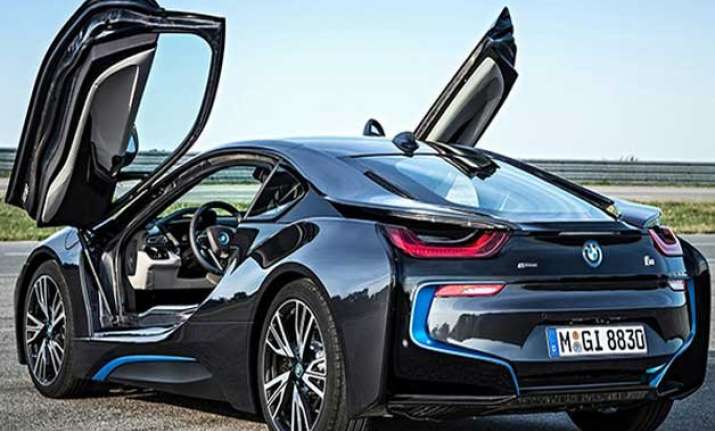 Going on a long vacation with your loved ones is fun, and if you are a good driver then it's an added bonus. You can easily get away with the unexpected twists and turns of the Indian roads with your classic driving techniques. But if you are a novice non-skilled driver then be alert- it is better to know the basic rules first.
Whether, you are a skilled driver or a learner yet to become perfect – if you follow these rules then you will enjoy your driving as well as parking will not be a hassle anymore. No matter if you are riding an old machine or brand new vehicle - It's your hard earned investment so learn and use it to the fullest.
Read below to take proper care of your car and be a good driver:
Select the place first
You need to be sensible enough to park your car. Actually, you need to be considerate to other fellow drivers and pedestrians. First rule for parking your vehicle is to check for no standing zones, parking zones and day specific zones. You need to take care of these 3 zones as parking anywhere may damage your car.  You need to leave some space behind and at the front of the parking area; be it- intersection, bus stop, society gate, public, transports stand or close to your usual parking area. And yes. Leave proper space while parking close to another's car.
Never park your car under a tree. Not only stray objects like branches can damage your car but the acidic droppings of some birds can leave the permanent coating of your car damaged. As it is not possible to wipe it as soon as they drop it – It's advised not to park car under the tree. Moreover, in monsoon no one knows when nature will show its destruction- so to prevent it from heavy rainfall and bulky trees – park it at the open space or reserved parking area.

Now, the major thing is how to apply the handbrake:

It's the basic and the most crucial thing that you should be aware of, if you are taking your car out. One should not park the car just with the help of handbrakes. It's seen that most of the people feel easy to throw their car into gear and park it in an automatic mode leaving the handbrake on.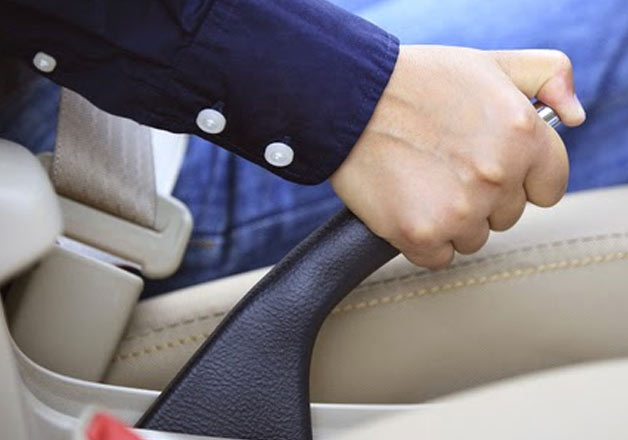 Now, what happens in this case is, the transmission usually takes up most of the load and not the handbrake.
You need to be careful as parking car is not like driving. It's a bit different and you should know its process properly. If you decide to take your car to some hilly area then you need to be careful enough about parking. On a hill, always put the car in gear.
At such stage, your standard footbrake should be holding the car in stationary mode. You should select neutral mode regardless the car has an automatic or manual transmission, and then only pull it back on the handbrake.  
The best way to apply handbrake is to push the button in as you are pulling it on.  You should avoid the clicking sound that comes by not pressing the button. Now, once you have put your hands on the handbrake and if it's on – pull it firmly- don't jerk straightaway. As soon as you hear a click, release your foot off the footbrake.
Do you know what holds the weight of your car? It's parking brake. You cannot select 1st gear in a manual mode nor can you use parking mode in an automatic way for added security.
Do select a space with a wall on one side or at the end of a cue of already parked cars.
Happy driving! :)