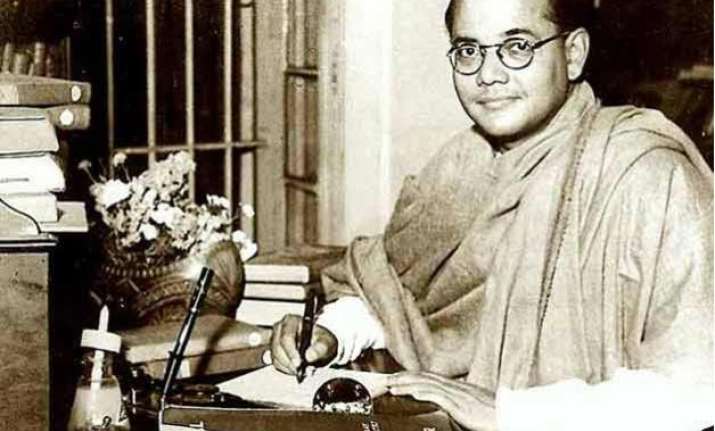 Kolkata: West Bengal chief minister Mamata Banerjee today sought probe into the 'Russian angle' in Netaji's disappearance, and that she didn't believe that Netaji Subhas Chandra Bose died in air crash.
"I don't believe that Netaji died (in air crash). This is my opinion as individual. We don't know whether he is still alive or not. Maybe not, as it has been so many years. It is a shame for the entire country as the truth is yet to be unveiled," Banerjee said.
She was speaking at a programme in Kolkata commemorating the 75th anniversary of Netaji's great escape from Kolkata.
Mamata also spoke of reports of Netaji family being put under surveillance after Independence. "If Mahatma Gandhi was father of the nation, Netaji was leader of the nation. Had he died in the crash then why would his family be snooped even after Independence?
"I think the Russia angle needs to be probed. I want an answer regarding it," Banerjee added.
"Lots of things are being said about country's foreign policy. We need to abide by it. But we also need to look into the Russian aspect into Netaji's disappearance as it is said that there are lot of files regarding Netaji (lying) there," she maintained.
The West Bengal government had declassified Netaji files with the state police and state Home department last year.
"Prime Minister Narendra Modi had visited Russia. I don't know whether this matter came up. Was there any discussion with the Russian administration after we declassified the files. I think India must take it up with Russia," Banerjee said.
Banerjee regretted that Netaji's disappearance mystery is yet to be solved.
"A person dedicated his entire life to the nation and the nation couldn't find time to reveal his truth?" Banerjee said.
(With PTI inputs)