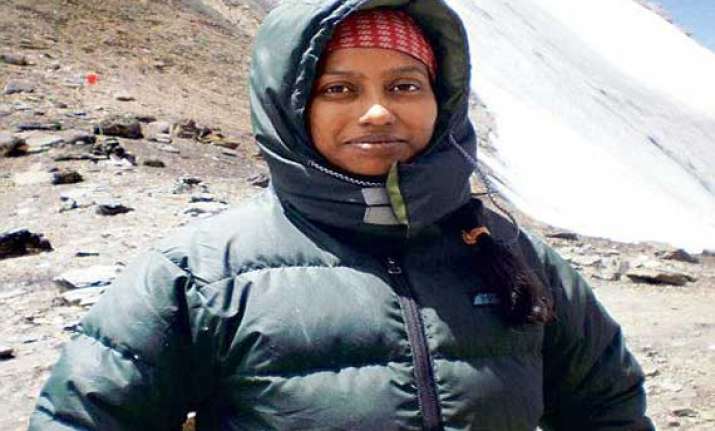 Kolkata: The Nepal government has issued a certificate declaring as "dead/missing" West Bengal mountaineer Chhanda Gayen who went traceless during an expedition on Kanchenjunga last month, her brother said Friday.
"The Nepal government has a policy of issuing a death/missing certificate for persons who have been missing for three days while on expeditions. I have collected the certificate from Nepal," Jyotirmoy Gayen told media persons here.
Chhanda, along with two of her sherpas, went missing May 20 on the Kanchenjunga West, also known as Mt Yulan Kang, the world's third highest mountain peak near the Nepal-India-China triangle.
Jyotirmoy, who along with mountaineer Dipak Ghosh had gone to Nepal to oversee the search operations, also justified calling off the rescue bid saying it would be a waste of money.