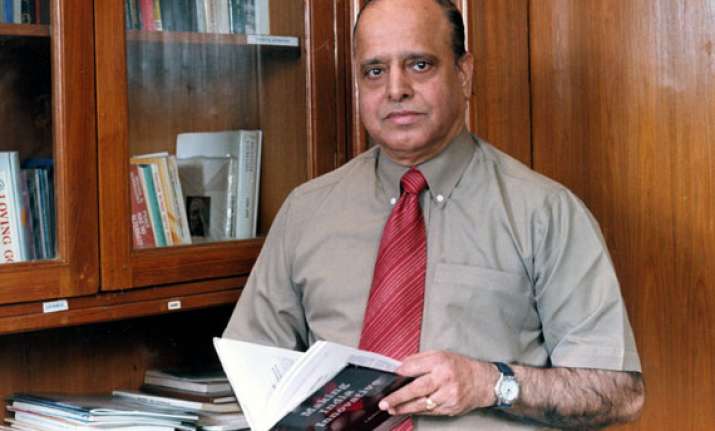 New Delhi: Former ISRO chairman and Rajya Sabha MP Dr Krishnaswamy Kasturirangan last night stressed on the need to have cost-effective transportation system for space travel missions of the country in the future.  
Kasturirangan, a member of the Planning Commission and chancellor of Jawaharlal Nehru University, was speaking at the fifth Dr Satish C Seth Memorial Futurology Lecture Series organised by the Indian Council of Management & Future on 'India in Space-a conceptual framework for the 21st Century'.  
We need a cost wise cheap space transportation system to increase the frequency of such missions, he said.  
On potential developments in space science, Kasturirangan said scientists were mulling to create a 'space ladder or elevator' which would extend from the Earth's surface to an altitude of 36,000 km in the space for the purpose of carrying masses to outer space.
He said five to six decades from now countries can have a 'hypersonic aircraft' taking off from the ground to space, delivering the load and come back and land on an air string.  
But there are significant technological challenges which need to be overcome to achieve this configuration and would require another 30-40 years to achieve, he added.