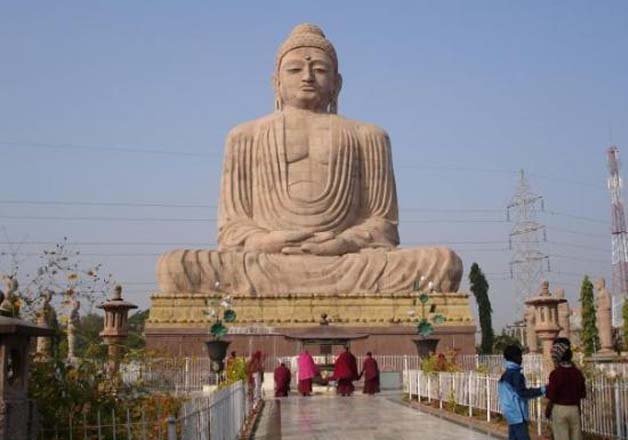 Patna: Nearly 500 Hindus, including women and children, converted to Buddhism Saturday in half a dozen villages in Bihar's Gaya district, officials said.
All those converted to Buddhism are resident of Khanjahapur, Usri, Bara, Joda Masjid, Kukra, Beldari, Bansibigha and Tapsi villages under Manpur block in Gaya, about 100 km from here, said a district police official.
"The conversion took place at a Buddhist temple in Khanjahapur village," said the official.
Basant Mahto, a member of Bodh Gaya-based Mahatma Budh Gayan Ashram, played an important role in the event.
Sitabia Devi, Sona Devi, and Barti Devi, who were among the more than 100 women who converted to Buddhism, said that they have changed their religion for a more peaceful and prosperous life.
This was the second major incident of conversion of Hindus after 42 poor Mahadalits families converted to Christianity in a village near Bodh Gaya on Dec 25.