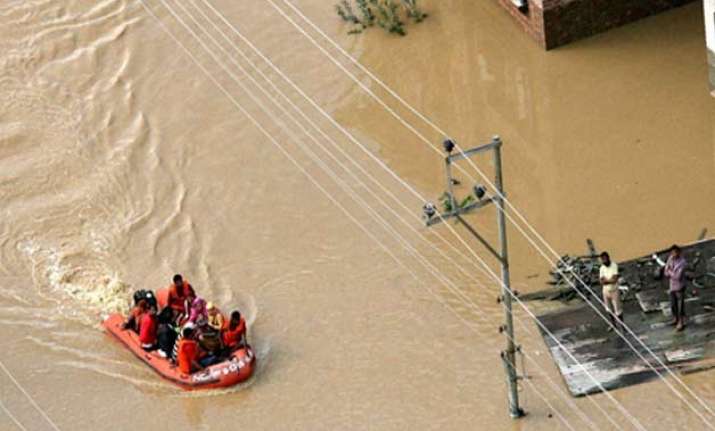 New Delhi: Two NDRF teams comprising 100 personnel will be rushed to Jammu and Kashmir tomorrow as part of contingency measures in the wake of the flood alert in the state.
The two National Disaster Response Force (NDRF) teams, comprising 50 personnel each, will take an early morning IAF plane tomorrow from Bhatinda in Punjab to Srinagar.  "We are pre-positioning two of our teams in the Kashmir Valley tomorrow in order to combat any situation in the wake of flood alert.
"Jammu and Kashmir DGP had made a request to us in this regard," NDRF Director General O P Singh told PTI here.  He said the teams have been equipped with communication, rescue and retrieval gadgets as per the standard operating procedures to combat flood situations, he said.  The NDRF had played a vital role along other defence forces to undertake huge amount of relief and rescue operations last year when Kashmir Valley was inundated with waters in the worst-ever floods in the history of the state.