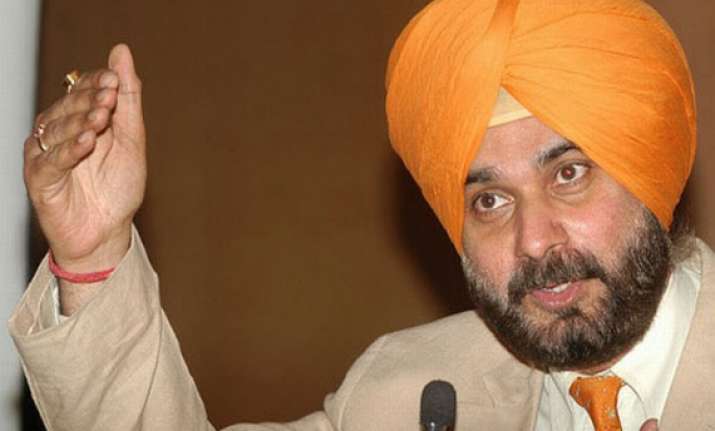 New Delhi: BJP MP Navjot Singh Sidhu today made it clear he would contest from Amritsar Lok Sabha constituency and nowhere else.
The BJP top leadership has decided to field senior party leader Arun Jaitley from Amritsar, and has offered Sidhu the option to contest either from West Delhi, Kurukshetra or Chandigarh.
Rejecting the offer outright, Sidhu said, I never sought ticket from the party either for Lok Sabha or Rajya Sabha.
"But let me make it clear, I will contest only from Amritsar, and nowhere else. If the party does not give me a ticket from Amritsar, no problem.
"Let me tell you, I will never beg for a ticket. Bin Maange Moti Mile, Maange Mile Na Bheekh (one gets a pearl even without begging, but if one begs, one doesn't get anything)."
He also quoted another proverb, the giver is higher than the taker. "I never begged for anything in my life. I know how to give away, how to do nyochhavar (sacrifice)"