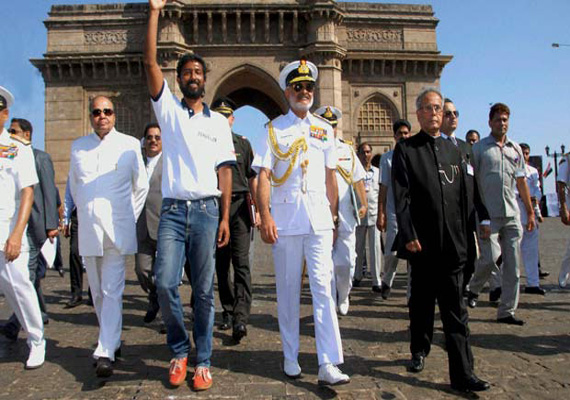 Mumbai, Apr 7 : Naval pilot Lt Cdr Abhilash Tomy was welcomed on Saturday at the Gateway of India by President Pranab Mukherjee, after he set the record of being the first Indian to sail around the world solo in 150 days.
Abhilash Tomy sailed 21,600 nautical miles, crossing the Indian, Southern, Pacific and Atlantic Oceans.
His route was from West to East, which took him south of the continents of Australia, South America and Africa, thus rounding the three Great Capes - Cape of Good Hope in Africa, Cape Horn  in South America and Cape Leeuwin in Australia.