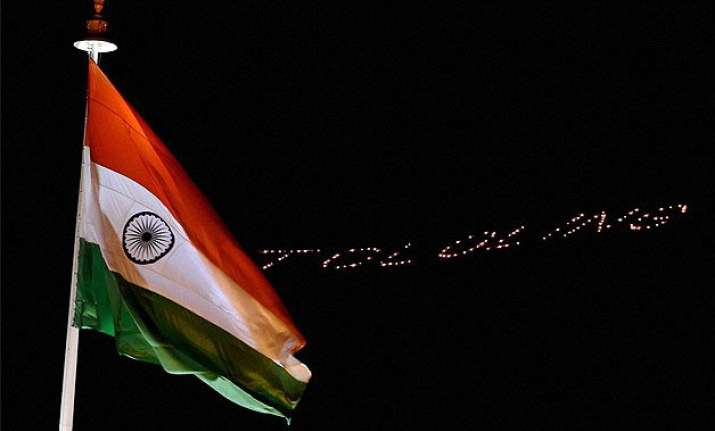 New Delhi/Drass:  Prime Minister Narendra Modi today led an indebted nation in paying tributes to the martyrs and heroes of the 1999 Kargil war, saying it was not only fought on the border but every village and city contributed to the fight against the enemy.
"In Kargil, each of our soldiers proved more than a 100 of the enemy. I salute the brave soldiers who thwarted the evil designs of the enemy without caring for their own lives. The Kargil war was not fought only on the border but every village, every city contributed to it," the Prime Minister said in his radio programme 'Mann ki Baat', coinciding with the 16th anniversary of the Kargil Vijay Divas being celebrated today.
"This war was fought by those mothers and sisters whose sons and brothers were in the battlefield. It was fought by those girls, who had just been married, those fathers who gave their sons and felt young themselves, and those sons who had not even learnt to walk properly holding the finger of their fathers.
It is because of their sacrifices that India can move in the world holding its head high," he said.  Defence Minister Manohar Parrikar, Army Chief General Dalbir Singh Suhag, Air Chief Marshal Arup Raha and Navy Vice Chief P Murugesan also paid tributes to the martyrs by laying wreaths at the Amar Jawan Jyoti in the national capital.  
As the nation paid solemn tributes to 490 jawans and officers who laid down their lives in the line of duty during the over two month-long conflict, the Army sought to assure the citizens that with its capabilities having grown "exponentially" since the Kargil war, it was confident of protecting the country's frontiers.
"We are fully confident on both borders (with Pakistan and China). There used to be only a brigade before the Kargil war.  Now there is a full division.
"So, I just want to tell everyone, tell the nation, please be confident. We are there on the borders and our capability exists to do well," Northern Army Commander Lt General D S Hooda told reporters in Drass, a key battleground during the conflict, after laying a wreath at the Kargil War Memorial.  
Amid the commemorations, defence services veterans held a protest at Jantar Mantar in the national capital against the delay in implementation of One Rank, One Pension scheme.  Addressing them, social activist Anna Hazare, himself a former soldier, said he will hold rallies to "awaken" the people on the issue and hold a protest at Ramlila Maidan on October 2.
"Shahid Diwas (Kargil Vijay Diwas) is not a day to make speeches. We will do whatever (we can) for (implementation) of One Rank One Pension... I will go to many states across the country and do rallies," he said addressing the ex-defence personnel.