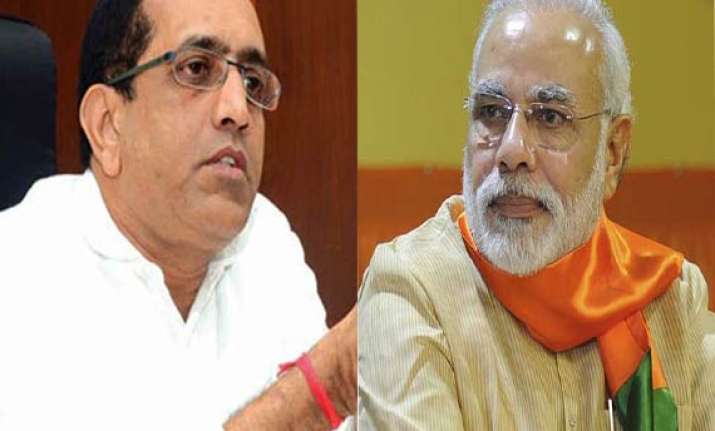 New Delhi: Triggering a controversy, Goa minister Deepak Dhavlikar has said, "I am confident that under the leadership of Modiji, India will develop into a Hindu nation. Prime Minister will work in this regard is what I feel," he said.
Deepak Dhavalikar, 56, is the State Cooperation Minister and a member of BJP's ally Maharashtrawadi Gomantak Party.
He made the statement on the floor of the Assembly on Thursday. He was speaking during a motion congratulating the Prime Minister on Bharatiya Janata Party's (BJP) victory in the Lok Sabha elections.
The BJP distanced itself from the comment. "Might be his personal view, BJP believes in Constitution, it doesn't give imp to 1 religion over other," the party's spokesperson Rajiv Pratap Rudy said in a tweet.
Reacting to the shocking statement, Congress has demanded a clarification from the Prime Minister and the Goa Chief Minister on the issue.
"This shows the hidden agenda of the BJP. CM must clarify if he agrees with Dhavilkar's comments. The PM who always tweets on every issue should react to the statement as well," Goa Congress spokesperson Durgadas Kamat said.
Days ago, Dhavalikar's brother Sudin Dhavalikar, the state's public works department minister, had sparked a row when he said bikinis should be banned on beaches and girls going to pubs in short dresses is against Indian culture.
"Young girls going to pubs in short dresses does not fit in our culture. What will happen to our Goan culture if we allow this? Scantily-dressed girls visiting pubs project a wrong culture and this should be stopped," he had said.
Sudin had later withdrawn his comments that provoked outrage in the state whose beaches and pubs swarm with tourists, including lakhs of foreigners.