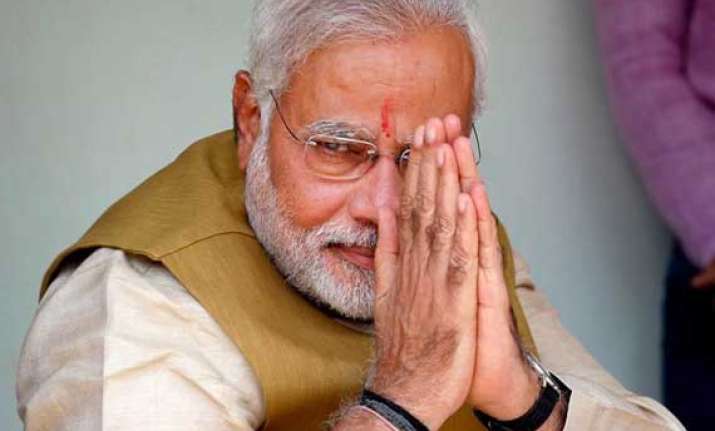 New Delhi:  On the occasion of US Independence Day, Prime Minister Narendra Modi today extended greetings to the country and said he envisions a "bright future" for the bilateral relations.
"Independence Day greetings to the people of USA. I envision a bright future for India-USA relations that will benefit both our nations," Modi tweeted.
The Prime Minister is expected to travel to the US in September during which he will have a Summit meeting with President Barack Obama.
USA celebrates July 4 as its Independence Day, commemorating the adoption of the Declaration of Independence in 1776 on being liberated from the Kingdom of Great Britain (now officially known as the United Kingdom).
The Day is commonly associated with fireworks, parades, barbecues, carnivals, fairs, picnics, concerts, baseball games, family reunions, and political speeches and ceremonies, in addition to various other public and private events celebrating the history, government, and traditions of the United States.