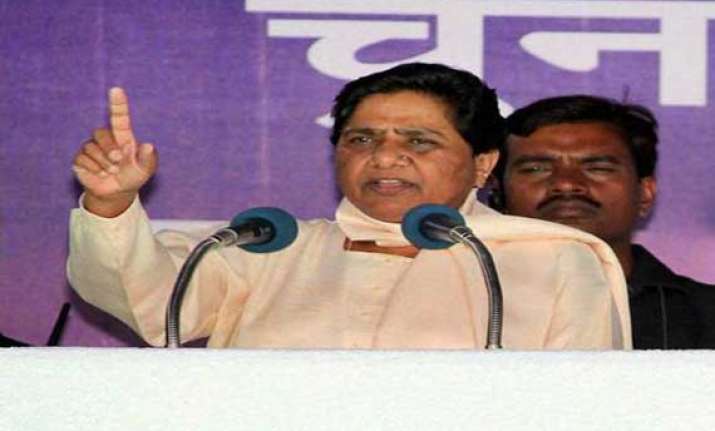 Lucknow: Bahujan Samaj Party chief Mayawati attacked Narendra Modi on yesterday for his retort to Priyanka Gandhi Vadra's "neechi rajniti" remarks, alleging that the BJP's prime ministerial candidate distorted the meaning of the words in a bid to play "backward caste card" for political gains.
Alleging that BJP has traditionally been against backward communities and minorities, Mayawati said BJP has realised its poor showing in the elections and now playing "dirty tricks" to influence the remaining two phases of polling in UP.
"'Neechi rajniti' does not mean politics of backward communities. Modi has distorted the statement to link with caste to play backward card for political gains," Mayawati told reporters in Lucknow.
"Which school did Modi go to? Either teacher was not good or he did not take interest in studies. How else can one interpret 'neechi rajniti' as politics of backward caste.
Either this is the case or he is being mischievous," she said.