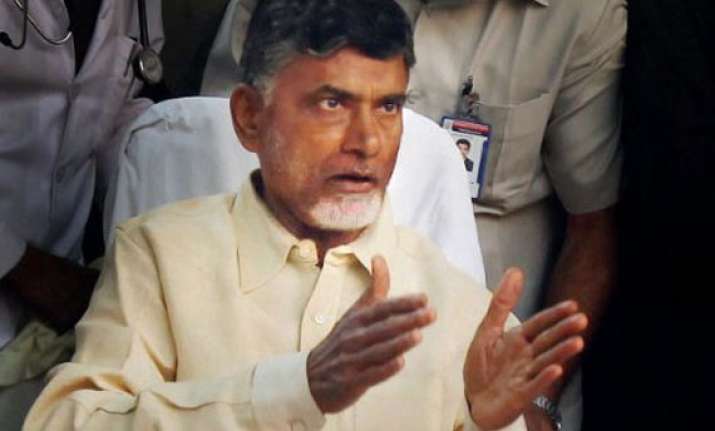 Hyderabad: Andhra Pradesh Chief Minister N Chandrababu Naidu has released a white paper on the irrigation sector to highlight the 'follies' of the erstwhile Congress government.
Flanked by Irrigation Minister Devineni Umamaheswara Rao, the Chief Minister released the white paper, fifth in the series brought out by the TDP-led government after it assumed office last month.
The Chief Minister released the document at a renovated media room at his residence here.
"There will be some more changes soon. Probably we will not have (television) cameras from next time," Naidu said.
Sources close to him said the government or the party would provide the news feed to television channels to avoid 'overcrowding' at the conference room.