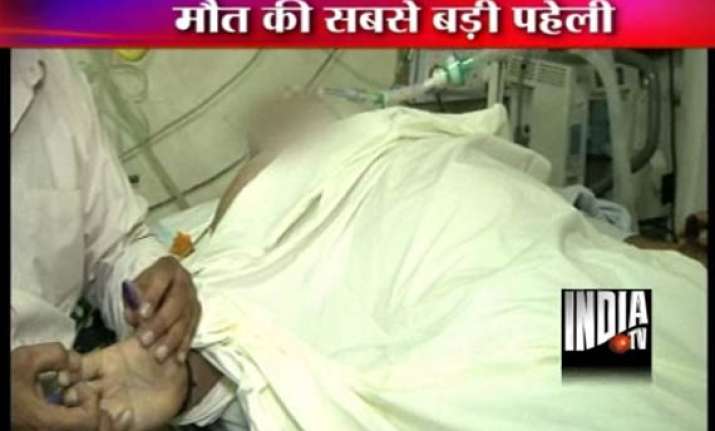 New Delhi, May 14: A 25-year-old businessman Mohit Bhatia died of suspected brain haemorrhage at the Max Hospital in Pitampura on Friday night triggering a violent response from his family.
 
Family members led by Mohit's father Vipin Bhatia alleged that Mohit's business partner Rajat Chaudhry, who got him admitted to the hospital, got his fingers stamped with ink for ulterior purpose. Police are questioning Rajat Chaudhry.
 
Mohit was found in a bad state inside inside his Tata Safari on Thursday in Saraswati Vihar after which he was admitted to the hospital.
 
Vipin Bhatia alleged that Rajat had called his partner Mohit to a site after which his son was found in a critical condition. 
 
Police are yet to register a case.