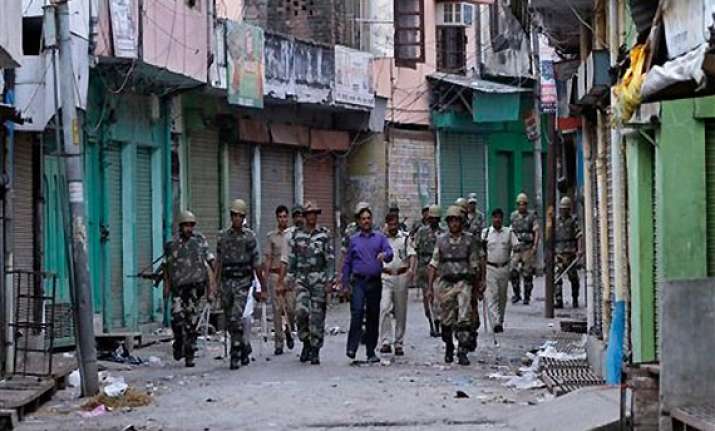 Muzaffarnagar (UP): Eight persons have been arrested and cases registered against 15 people in connection with fresh communal violence in Budhana area of Muzaffarnagar district where paramilitary forces are patrolling tense areas. 
Three persons were killed last night as communal violence erupted afresh in Budhana area of Muzaffarnagar district which was hit by riots last month leaving 62 dead.
Eight persons were arrested in connection with the latest round of violence and security was enhanced in the entire district where tension ran high, officials said.  
Cases have been registered against 15 persons at Budana Police Station, SSP, Muzaffarnagar, H M Singh said.  
District Magistrate Kaushal Raj had said yesterday that three victims, identified as Afroz, 20, Meherban, 21, and Ajmal, 22, were beaten to death while another was injured in clashes between members of two communities at Muhammadpurraisingh village.