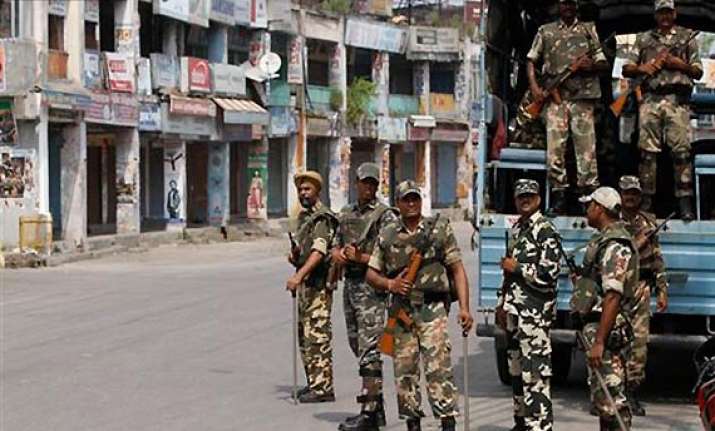 Lucknow: A one-member judicial commission formed to investigate last month's riots in Muzaffarnagar district today began its work by meeting people affected by the violence.
Retired Allahabad High Court judge Justice Vishnu Sahai visited Kawal and Malikpur villages and met the families hit by the riots in which 48 people were killed.  
He assured justice to them and said guilty will be punished, according to an official release.  
Sahai asked people having information about the violence to approach him at his camp office "without any fear".  
He said that probe would be focused on four points -- cause of riots, action taken by the government officers at that time, measures to prevent riots in future and who were responsible for it.
He also inspected Nagla Madaud where panchayat was held on September 7. The retired judge also visited relief camps.