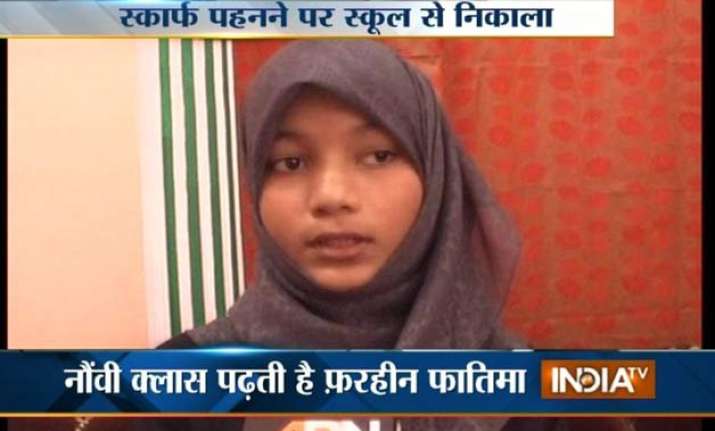 Lucknow: A Muslim girl was allegedly prohibited from attending classes in school while wearing a scarf to cover her head, following which the District Magistrate today ordered an inquiry into the incident.
"I have ordered a joint magisterial inquiry into the matter by Additional City Magistrate (ACM) and District Inspector of Schools (DIOS). They have been asked to submit their report by May 19," District Magistrate Rajshekar said.
Parents of a Class IX student Farheen Fatima of St Joseph Inter College had submitted a complaint to the DM that their daughter was not allowed to attend classes wearing a scarf covering the head.
"Our daughter had taken admission in the college on May 6. The next day when she reached college in scarf, she was not allowed to sit in classes as the scarf was not allowed," the complaint letter said.
The letter said during the admission process and in the photographs in school forms, the girl was wearing the scarf and no objection was raised by the authorities then.
The parents claimed that the school authorities said it was against the dress code but were not ready to give it in writing.
Explaining the issue, the girl said, "I was in the class when the teacher came and said that I could not wear scarf in the class. She took me to the principal who said that I must sit in the library and I could not go to class in scarf."
The school management refused to comment on the issue.
(With inputs from PTI)