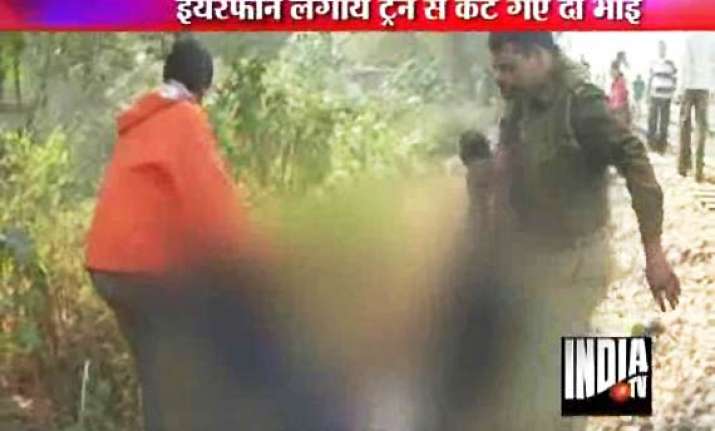 Ghaziabad, Dec 2: Two school students were run over by the Jan Shatabdi Express coming from Dehradun towards New Delhi on Thursday. They were walking on the rail track with their music headphones on.
 
Rahul Chauhan, a Class 12 student from Nandgram, and Kuldip Singh, a Class 9 student from Sanjay Nagar were cousins and had left home to go to school, relatives said.
 
Instead of going to school, they were found loitering at the Rajnagar railway crossing, where the mishap took place. Relatives said, the two had been 'bunking' school for the last three days.



 
As the two were jaywalking on the railtrack, passersby shouted at them and the oncoming train gave a shrill whistle, but the two didn't hear the train approaching from the back.
 
The two were not only crushed by the train, but their bodies were found nearly a kilometre away. The train stopped for nearly half an hour, after which the police took charge of the bodies and sent them for post-mortem.
 
The sound of an approaching train is nearly 120 decibels, while the music on a headphone at full volume can also reach 120 decibels.
 
In the United States, every fifth children among below 12 years of age are suffering from hearing problems due to constant exposure towards headphone music.
 
Listening to music while walking can cause mishaps, because the person loses his or her concentration.