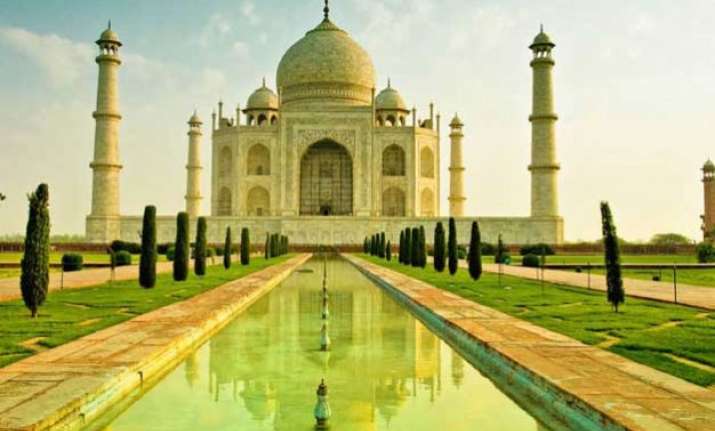 Agra: In a severe revelation that could take away the age old love story behind the creation of Taj Mahal, a book  claims that  Mumtaz Mahal, in whose remembrance, the grand monument was built, was mummified before being finally laid to rest.
The book released on Sunday says that even in the Taj Mahal, the body had remained in a "kachcha" (temporary) grave for almost 12 years after which it was shifted to the main mausoleum where it remains till date.
The book named "Taj Mahal ya Mummy Mahal" has detailing of Mumtaz's death and her last few days along with the information about the mummification of her body.
The author says that the body could be preserved for so long only because it had been mummified.
"The real truth about the Taj Mahal was suppressed. If the truth had been revealed when Taj Mahal was being built, it would have become almost impossible to construct the monument," he added.
In memory of his beloved wife Mumtaz Mughal,  Mughal emperor Shah Jahan built the Taj Mahal who died while giving birth to their 14th child in Burhanpur, a town in Madhya Pradesh.
The journalist-turned-writer has also revealed in the book several unknown facts related to the death of Mumtaz Mahal.