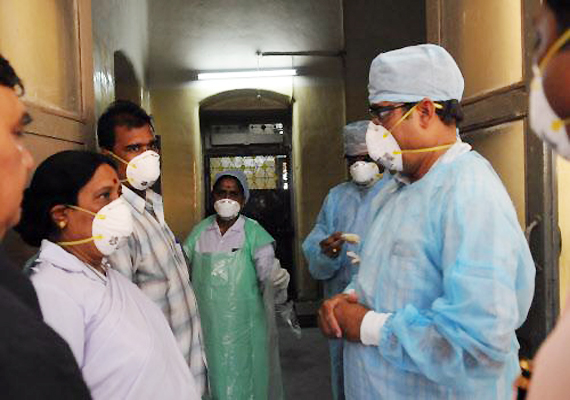 Mumbai, Apr 13: A 23-year-old pregnant woman, who had tested positive for H1N1 virus, died at a state-run hospital here, health officials said today.  
"The woman, who had come from Dhule, died at the the JJ Hospital," BMC's health officer Dr Anil Bandiwdekar told PTI.  
Last week, three people were tested positive for Swine Flu in Mumbai, bringing the total of swine flu or H1N1 patients in the city to 12.
After being dormant for about a year, the H1N1 virus made an appearance in Mumbai.
The virus had remained 'underground' for the better part of 2011, but suddenly struck Pune in March this year killing five and affecting 95 people in a span of a few weeks.
In Mumbai, the virus was relatively inactive for almost a year.
The last two cases recorded were in June 2011 when a 37-year-old woman from Chandivli and a three-year-old girl from Tardeo tested positive for the virus.
The last death was recorded in July 2010.