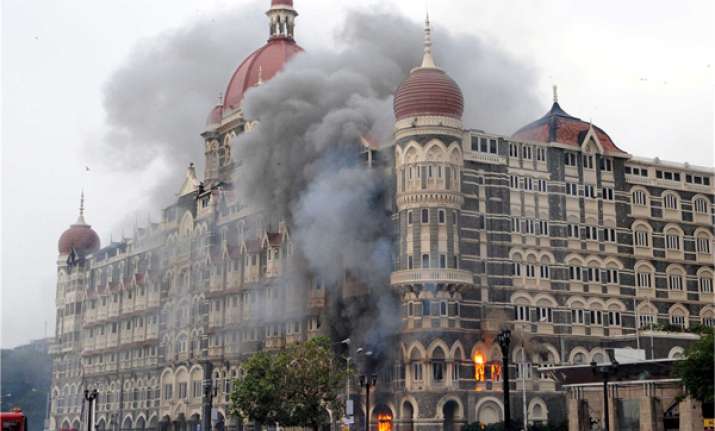 Mumbai, Nov 26:  Mumbai paused in its busy tracks Monday to remember the 166 people who fell to the indiscriminate bullets of 10 Pakistani terrorists during a 60-hour siege, India's most wounding terrorist attack, that began this day four years ago.
Brief commemoration events were held at Chhatrapati Shivaji Terminus, the Taj Mahal Palace hotel, Oberoi Trident, Leopold Cafe and Nariman House, some of Mumbai's most loved landmarks that were targeted by the 10 terrorists who sneaked into Mumbai on the night of Nov 26, 2008 through the Arabian Sea route and landed at Colaba.
The main function to remember the martyrs and victims of the terror strike, which began on Nov 26, 2008, and continued till the afternoon of Nov 29, was held at the Mumbai Police Gymkhana at Chowpatty where a permanent 26/11 memorial has been erected.
Maharashtra Governor K. Sankaranarayanan, Chief Minister Prithviraj Chavan, union Agriculture Minister Sharad Pawar and union Home Minister Sushilkumar Shinde laid wreaths and offered their homage at the memorial.
With them were Maharashtra Home Minister R.R. Patil, Minister of State for Home Satej Patil, Police Commissioner Satyapal Singh and other dignitaries who also offered floral tributes.
The family members and relatives of the martyred policemen and other victims of the terror attacks as well as survivors were also present on the occasion. Five days ago, on Nov 21, Ajmal Amir Kasab, the sole surviving Pakistani terrorist caught alive, was hanged in a Pune jail.
The terrorists had launched war on India for 60 hours, killing 166 and injuring around 300 people even as combined security forces battled them and managed to gun down nine.
As in the past, it was business as usual at the two high-profile commercial targets -- the Taj and the Trident.