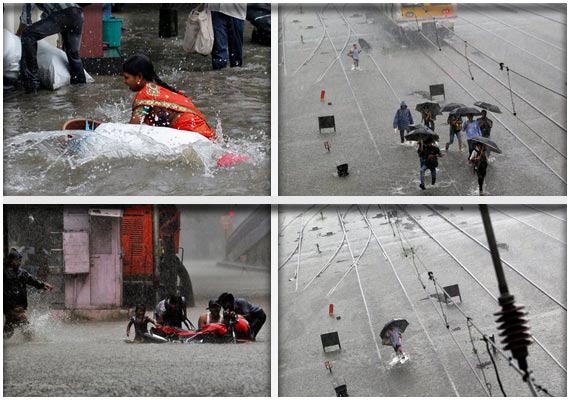 New Delhi, Jul 24: It is raining heavily across Mumbai and the city's municipal bodies have advised people to stay home and avoid travelling today.
Schools and offices in some Mumbai areas have also closed for the day.
The India Meteorological Department has warned that heavy to very heavy rains will hit Mumbai and coastal Konkan over the next 72 hours.
All agencies concerned with disaster management, relief and rescue operations have been put in a state of high alert and people have been warned against venturing outdoors unless absolutely essential.