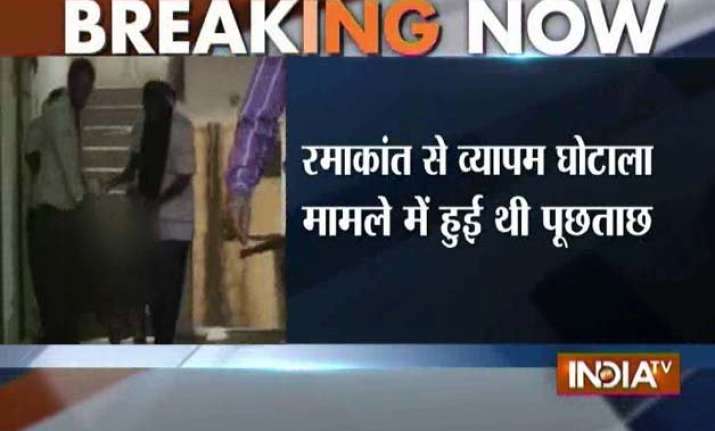 New Delhi: One more death has been reported in connection with Vyapam scam. This time, a constable Ramakant Pandey was found hanging from the ceiling at a tourist outpost in Tikamgarh in Madhya Pradesh.
The constable was questioned four months ago by the Special Task Force (STF) investigating the Vyapam scam, police said, adding that Ramakant's death is not linked to Vyapam scam.
Police claimed that Ramakant was an alcoholic and was depressed over mounting debt.
Police said that that have registered a case of suicide and started an investigation.
 
The 38-year-old deceased was alone at home when the incident took place, police said.
His wife and children had gone to their village in Datia district, police added.
Ramakant was recruited in 2000. Following a 2012 recruitment test for constables conducted by the Madhya Pradesh Professional Examination Board (MPPEB), three constables selected from Tikamgarh were interrogated by the STF that is investigating the scam.
 
Ramakant too was quizzed on his alleged role as a mediator in the deal.
The MPPEB scam is said to be worth over Rs 10,000 crore. The scam is being investigated by a STF of Madhya Pradesh police under the supervision of the High Court. More than 40 people linked to the scam have died so far which implies ruthless cover-up.
 
More than 2.5 million young people have been affected by this scam.