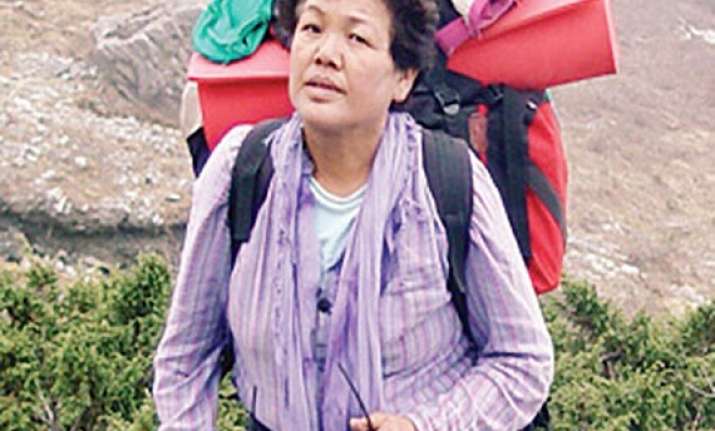 Jamshedpur, June 22: Bachendri Pal, the country's first woman to conquer Mt Everest, was conferred with 'Virangana Lakshmibai Rashtriya Samman 2013-14' by the Government of Madhya Pradesh.
Chief of Tata Steel Adventure Foundation (TSAF) Pal was felicitated with the award by the Minister of Culture Lakshmikant Sharma of Madhya Pradesh Government at a function in Gwalior on June 18 last, a Tata Steel press release said today.
She was given the newly instituted award for 'Personal Achievement in Adventure Sports and Women's Upliftment in the country'.
Pal was the first Indian woman to have climbed Mt Everest and 5th in the world to have achieved the feat. She climbed the peak on May 23, 1984.
Pal joined Tata Steel in 1984.
Under her guidance Premlata Agarwal, first from Jharkhand and oldest Indian woman trekked to the Mt Everest in 2011.
Besides, tribal girl Binita Soren, Meghlal Mahto, an amputee Anurima Sinha and Sushen Mahto also achieved the feat.
Later, Agarwal became the first Indian woman to conquer all the seven peaks continent across last month.