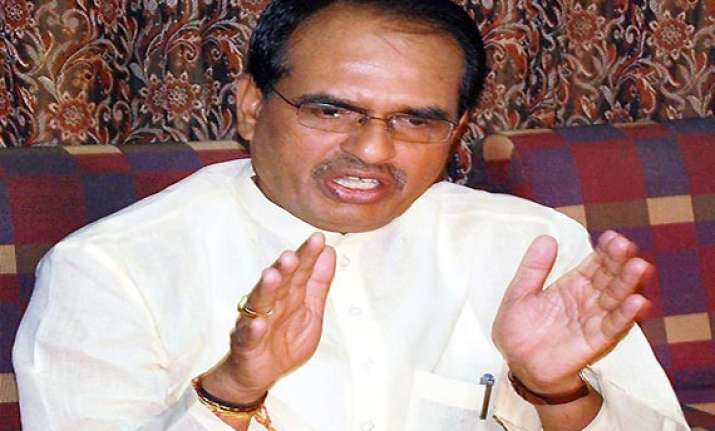 Bhopal: The Madhya Pradesh Council of Ministers headed by Chief Minister Shivraj Singh Chouhan was expanded this evening, with the induction of two cabinet ministers and two ministers of state.
Those who took oath are: Vijay Sah and Antar Singh Arya (both Cabinet ministrs) and Dashrath Lodhi and Ramdayal Ahirwal (both ministers of state).
Vijay Sah was inducted, though he had made caustic comments against the Chief Minister's wife in the past.
The new ministers were inducted in view of caste considerations with aseembly polls looming large.