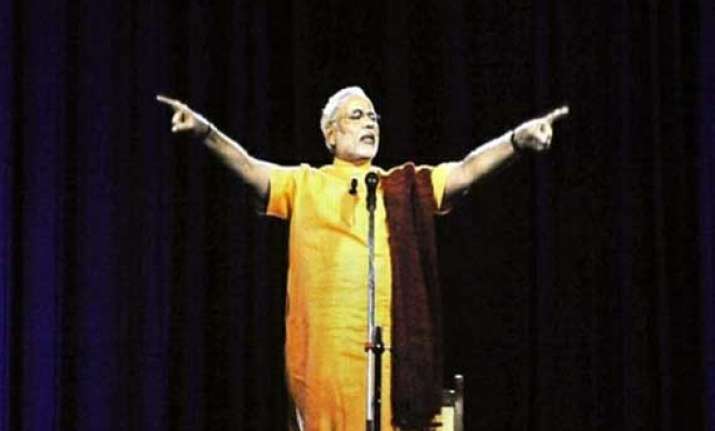 Raigarh: Bharatiya Janata Party's (BJP's) prime ministerial candidate Narendra Modi's poll rallies using 3D holographic projection technology will begin today.
Modi would address a rally at Raigarh which would be telecast through out 106 location across the nation at 6 pm.
The 3D holographic projection technology would lend a new dimension to Modi's campaign blitz .
According to the reports Modi has earlier used the same technology during 2012 Gujarat Assembly election campaign.
The 3-D rally was earlier scheduled for April 7 but had to be cancelled due to technical snag.