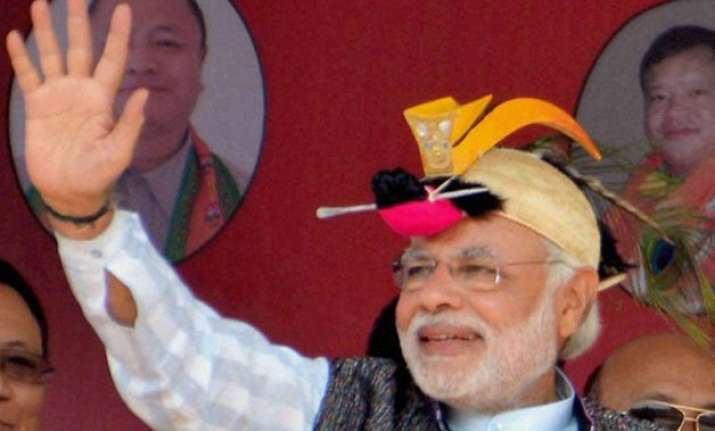 Guwahati: Prime Minister Narendra Modi will visit Arunachal Pradesh today when the state celebrates its 29th statehood day.
He will be the first PM to attend the statehood day celebrations of AP. Also, this will be his first trip to the frontier state touching Chinese boundary. Beijing claims Arunachal Pradesh to be part of China.
Modi is believed to have chosen this day to give a clear  message to China which, in past, objected to Indian Prime Ministers visiting AP.
In 2009, China had expressed "dissatisfaction" when the then Prime Minister Manmohan Singh visited the state for election campaign.
During electioneering in February last year in Arunachal's Pasighat, Modi had asked China to shed its "expansionist mindset" and said that no power in the world could snatch away India's territory. 
During his current visit, he will be inaugurating the two-day Arunachal Festival and will also address a public rally.
He will also flag off a newly constructed railway link between Harmuti and Naharlagun of the state which entered the railway map of India in April last year.
Modi will also lay the foundation of the Trans Arunachal Pradesh 132 KV transmission line and inaugurate the Itanagar Water Supply Scheme. 
Before this, Modi had visited four other Northeastern states – Assam, Nagaland, Tripura and Manipur – in November-December last year.
It is known that China's opposition has stalled a couple of externally aided projects in AP.