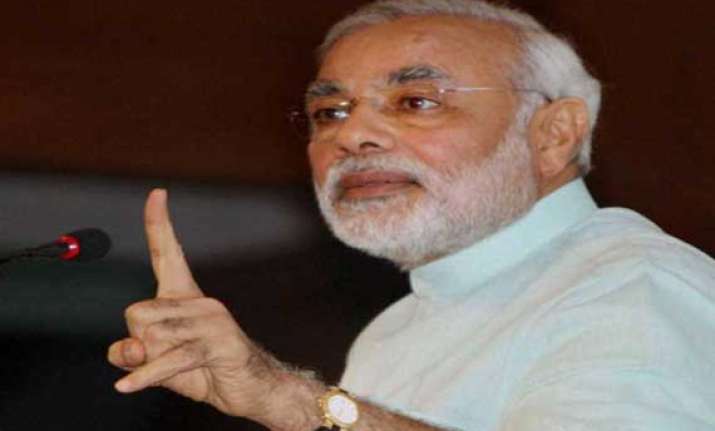 Ahmedabad: Gujarat Chief Minister Narendra Modi today reviewed the ground situation of drinking water supply in the scarcity-hit areas of the state in peak summer, a day after polling for the final phase of Lok Sabha elections ended.
The main agenda for the meeting was for ensuring adequate water supply to scarcity-hit areas, particularly the Saurashtra and Kutch regions, through Narmada canals and other resources, including tankers.
Modi asked officials to take all necessary steps to ensure adequate supply. He also suggested that water distribution across the state be centrally monitored from the Sachivalaya, according to a release here.
He has given powers to all district collectors to enable them to ensure adequate water supply in their districts and asked water resources department to collect information on a daily basis as to the quantity of water distributed, the release added.
As an aid to efforts to install tube wells, Modi also stressed on the need to use satellite mapping to find out if groundwater is available in Kutch region.