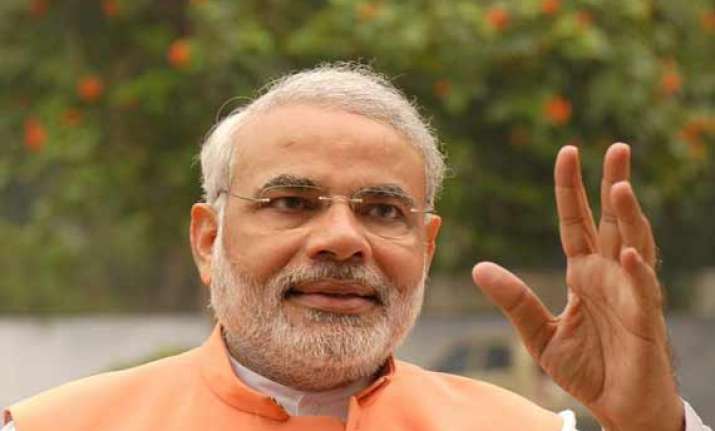 New Delhi: Seeking to provide both the employers and the employees with a win-win situation, the Narendra Modi government cleared proposals to amend three labour laws which it plans to bring in Parliament in the ongoing Budget session.
The Union Cabinet has cleared amendments to the Factories Act, the Apprentices Act and the Labour Laws (exemption from furnishing returns and maintaining registers by certain establishments) Act to make them more compatible and beneficial for labourers and employers.
"Cabinet has given its approval (for the amendments). The amendments would be beneficial for the labourers. We expect that it will be tabled in the present session of Parliament," Labour Minister Narendra Singh Tomar said here today.
It is learnt that the amendments to the Factories Act, 1948 would have provisions for adequate safety for women working on night shift and provide transport after work.
Certain norms have also been relaxed to ensure women were able to work in night shifts.
Some of the other proposed changes in the Act include improved safety of workers, doubling the provision of overtime from 50 hours a quarter to 100 hours in some cases and from 75 hours to 125 hours in other work of public interest and others.
According to an amendment proposed in the Apprentices Act, it will now not be compulsory for an employer to absorb 50 per cent of the apprentices as permanent employees.
Another amendment to the Act will enable to add 500 new skills and vocations in the industry, including those related to the IT sector.
One of the amendments to the Factories Act states that now employees can avail leave with pay after completing 90 days in job. The earlier stipulation was 240 days.
Minister of State Labour and Employment Vishnu Deo Sai had also said that the amendment to the Factories Act was to make it more compatible to the requirement of the present scenario in industrial sector.
However, trade unions rued about this "unilateral approach" taken up by the government and said whatever reported amendments have been done, they did not have any knowledge about it and they came to know about it through news reports.
The Central Trade Unions are likely to meet soon to decide action programme against such "hasty employer friendly amendments" in the name of development, they said.