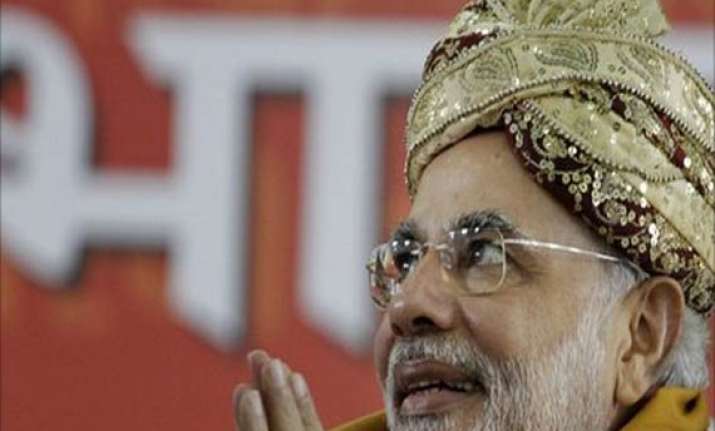 Dwarka(Guj), Oct 16: Launching the second round of his Sadhbhavna mission, Gujarat Chief Minister Narendra Modi today observed a day long fast here saying that it would help create communal harmony and brotherhood in the state.

Modi said another reason for him observing the fast was to "expose" those trying to defame Gujarat.

Hundreds of people from the various places came to see Modi and wished him well.

To counter the Chief Minister, Congress MP from Jamnagar Vikram Madam, along with couple of local party MLAs, held a parallel one-day fast about three kilometres from the venue of Modi's fast.

"The Sadbhavna Mission will help create an atmosphere of communal harmony and brotherhood among people of Gujarat," Modi said in the concluding session of the event.

He said he would break his fast tomorrow morning, but urged people, who had observed the fast with him to break it before going home.

Modi said his government had been busy with Sadbhavna Mission since the last 10 years by organising various campaigns to bring changes in the field of agriculture, education and health.

"I don't want to gain anything by staging the fast but I want to expose efforts of those who do not miss any opportunity to defame Gujarat," he said earlier in the day.

"I want to send a message that while detractors of Gujarat are trying to defame it, the state believes in brotherhood," he added.

Modi alleged that the opposition ignored Gujarat's humanitarian approach, while claiming that it was the first state in India to extend help to earthquake hit Srinagar and Pakistan.

Gujarat has achieved a great deal of progress and even its detractors have to accept it, he added.

Modi had arrived at Dwarka this morning and offered prayers at Dwarkadheesh temple. He also inaugurated an exhibition set up by the state information department.

His next fast would be in Navsari district on November 20.

In all, Modi would be observing fast for 33 days, including the three-day fast held last month in Ahmedabad from September 17 to begin his Sadhbhavna mission.

State Finance Minister Vajubhai Vala, BJP state unit spokesperson Vijay Rupani and MPs and MLAs of Saurashtra and Kutch were among those present here today.