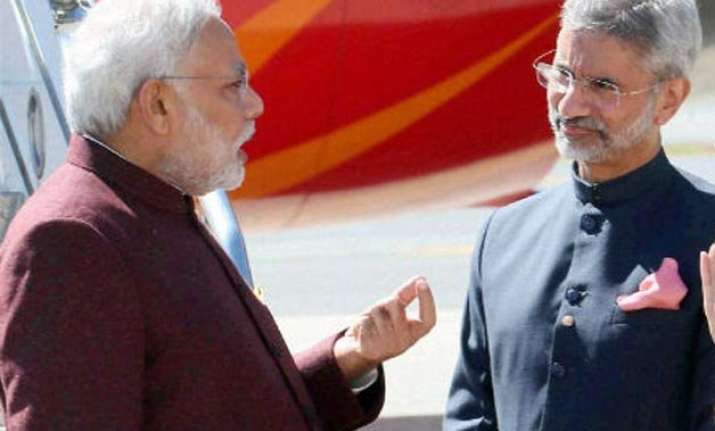 New Delhi: The government yesterday sacked foreign secretary Sujata Singh, filling in the position with India's ambassador to US, S. Jaishankar. The move is an evidence of Prime Minister Narendra Modi's tightening grip over foreign affairs.
However, the development is not very well received by Congress. Sujata Singh, who was appointed by the Congress led UPA government, still had eight months of her tenure left.
Questioning the timing of the decision, former I&B minister and senior Congress leader Manish Tewari tweeted, "Is sacking of foreign secretary late retribution for her stand on Devyani Khobragade affair? Removal after a presidential visit "coincidental"?
Sujata Singh was the foreign secretary at the time of Devyani Khobragade's arrest that led to a diplomatic storm in both US and India. After the arrest of 1999 batch IFS officer Khobragade, Singh had taken tough decisions that included downgrading of privileges of US diplomats.
The ruling BJP has ruled out any political motive behind the sacking of the most senior Indian diplomat and said that the government has a right to appoint the officers of its choice.
"I do not see any reason that anyone can attribute any political motives. This is the right of the government" BJP spokesperson and senior leader Nalin Kohli said.
Kohli Blamed Manish Tewari and Congress party of making an issue over nothing and said there can't be a political motive to everything.
Since Narendra Modi won the general elections with majority, he has been helming the foreign policy that began with invitation to regional leaders for his swearing in ceremony. He has been to a number of foreign visits and has met many of the most powerful world leaders in his 8 months into office. His close relationship with US president Obama is his biggest achievement, considering the diplomatic row over the arrest of Khobragade.
Modi went on a state visit to the United States last September where he invited Obama to be the chief guest at the Republic Day parade that he ultimately accepted. Obama became the first US president to attend the Republic Day parade.
Jaishankar took charge as India'a mbassador to United States on December 23, 2013, two weeks after Khobragade incident. Since Modi came to power he has been a key instrument in building Indo-US relationship. He told the reporters that his job is to carry out the government's priorities.
"A big responsibility. I am honoured that I have been assigned this responsibility," Jaishankar said while taking the charge of foreign secretary's office.