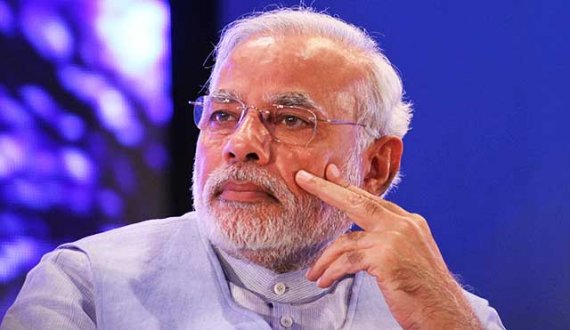 New Delhi: Prime Minister Narendra Modi today held discussions with the Chief Justice of India and leader of the main Opposition in Lok Sabha on selecting a new CBI director and the three are believed to have zeroed in on a panel from which Ranjit Sinha's successor will be chosen.
Though officially there was no word about the outcome of the meeting, official sources said the panel of three names has been finalised and Prime Minister's Office will make an announcement soon.
Both CJI Justice H L Dattu and Mallikarjun Kharge, Congress leader in the Lok Sabha, declined to divulge any information on the deliberations. "They (government) will inform," Kharge told reporters here.
The panel discussed the names of about 40 officers shortlisted by the Department of Personnel and Training (DoPT), the sources said. Sinha retired today at the end of a two-year tumultuous tenure.
Among the names doing the rounds for the top post are Director General of Rajasthan Police Omendra Bharadwaj and Special Secretary in the Union Home Ministry Prakash Mishra.
They are 1977-batch IPS officers from Rajasthan and Odisha cadres respectively.
K S Balasubramaniam, a 1978-batch IPS officer and at present chief of Kerala Police, was also said to be among the top contenders for the high-profile post besides NIA chief Sharad Kumar and Special Director in CBI Anil Sinha.