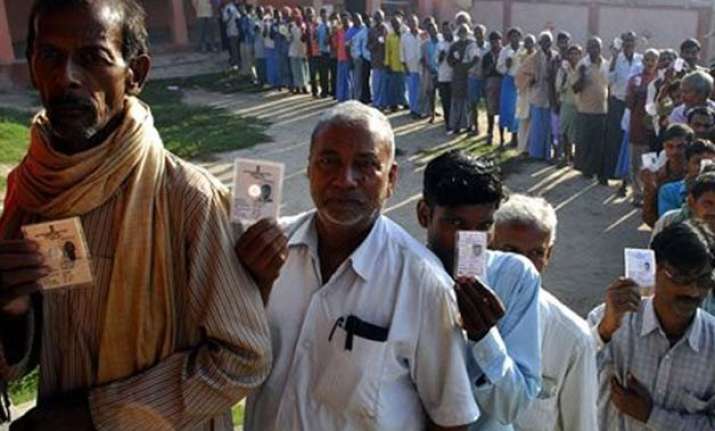 Bihar: One cannot term it as anything less than a mockery of electoral rights of India that a state where population of adults (above 18) is only 6.01 crore has a voters list longer than 6.21 crore.
And this too, when the Election Commission (EC) has already deleted 70,000 voters from the rolls.
As per the 2011 census, Bihar has around 6.01 crore adults (population of 18 plus, eligible to vote) while the number of registered voters on the state's electoral rolls is more than 6.21 crore. It is learnt that Election Commission is now redoing the electoral rolls, after a series of complaints about large-scale manipulations and bogus voters in the state.
Bihar's Chief Electoral Officer Ajay V Naik said, "Around 3.4 lakh duplicate voters, including those who had expired or shifted their residences, were detected during the roll revision. We have deleted their names from the roll."
From a survey conducted by Answers Research Consultancy, it has been revealed that the state's capital Patna has the maximum number of bogus voters – around 6.35 lakh. In 2014 also, the state's adult population was around 33 lakh but the number of electoral rolls showed more than 39 lakh voters.
EC came to know this through a complaint filed by one Syed Adib Alam, a local social worker, who stated that Saran district has 3.27 bogus voters.
What's shocking is that the number of fake voters in the 38 districts of the state ranged from 47,235 (Vaishali) to 2.7 lakh (Nalanda) – a number enough to overturn electoral verdicts.
The state will go to polls in September-October this year and the voter list will complete by 31st July.