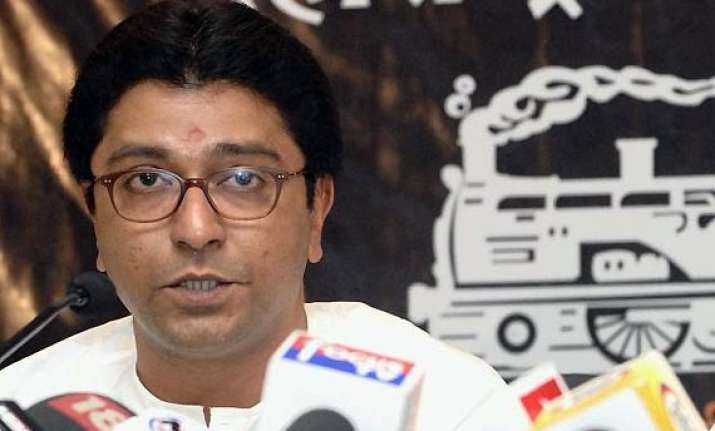 Mumbai, Feb 18: Election to the 122-member Nashik municipal corporation has thrown a hung House, but indications are that the new ruling disposition may be either an MNS-NCP combine or MNS-BJP tie-up.

Raj Thackeray's Maharashtra Navnirman Sena (MNS) has emerged as the single largest party, with 40 seats but would need the support of 21 more members to bag power. 

"Even the thought of an MNS-NCP combine looks unrealistic given the war of words between Raj and NCP leader Chhagan Bhujbal, but in politics nothing is impossible," a senior NCP leader said.

The NCP has bagged 20 seats, Congress 15, Shiv Sena 19, BJP 14, CPM 3 and others 11.

Having emerged as the single largest party in any municipality for the first time, MNS holds the key to the Nashik Municipal Corporation.

The leader ruled out a tie-up between NCP-Sena-BJP and also one between Congress-MNS.

On reports of MNS going with BJP, he said they are based on the close relationship Raj and a senior state BJP leader share. Even if that is the case, they would still need support of independents, whereas in case of an MNS-NCP alliance, no additional support would be needed, he said.

The MNS workers are still out on the streets of Nashik, celebrating the victory with gulal, drumbeats and fire crackers.

Raj's charisma was expected to work in Nashik and that is what happened, although it fell short of 20-odd seats. 

In the poll campaign, Raj had openly challenged Bhujbal, raking up the Telgi issue. Bhujbal had responded, raising doubts over Raj's alleged role in the Kini murder case.

The Shiv Sena-BJP alliance has ruled the civic body in the last 10 years. As many as 30 sitting corporators were defeated in the poll.