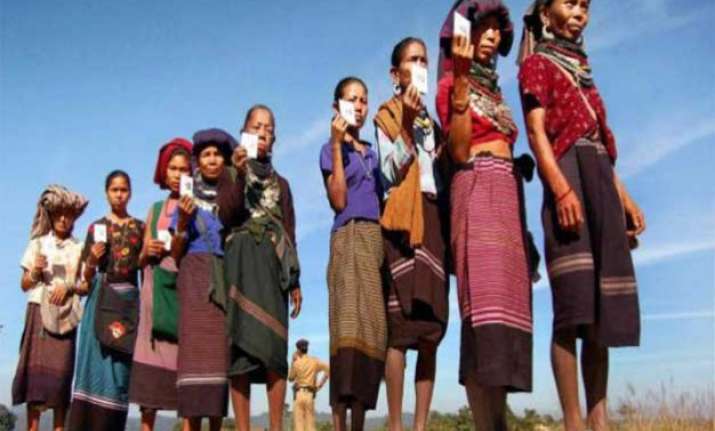 Agartala/Aizawl:  Following pressure from the union home ministry and the Tripura government, Mizoram has finally agreed to take back all the tribal refugees sheltering in Tripura for the past 18 years.
"The repatriation of refugees expected to start from June 8. A tripartite meeting between the officials of Tripura and Mizoram governments and refugee leaders took this decision," Panisagar Sub-divisional magistrate Biplab Das told IANS.
He said: "It was decided in the meeting that from June 2 to June 4, a study would be done about how many of the refugees' names have been enrolled in the electoral list of Mizoram. Then sub-divisional level officials of the two states in presence of the refugee leaders would be held before starting of the repatriation on June 8."
According to Relief and Rehabilitation Minister Badal Choudhury, there are 5,286 tribal families comprising 31,223 men, women and children sheltered in seven camps in Kanchanpur and Panisagar sub-divisions under North Tripura district adjoining Mizoram.
The Reang tribals, who locally call themselves "Bru", have lived in makeshift camps camps in Tripura since October 1997 when they fled western Mizoram after the killing of a Mizo forest officer triggered ethnic trouble.
The Mizoram government earlier refused to take back all the refugees citing that all the migrants are not the resident of Mizoram.
"In the Friday's district magistrate-level meeting, the Mizoram government officials more or less agreed to take back all the refugees sheltered in Tripura," said Das, who was also present in the meeting.
The Tripura government team was led by additional district magistrate of North Tripura district Ranjit Das while Mizoram's team was led by Mamit district Deputy Commissioner Vanlalngaihsaka.
Meanwhile, Mizoram's additional secretary of home department Lalbiakzama said in Aizawl that following the Supreme Court's directives and the decision made in the meeting of the union home ministry in presence of Mizoram and Tripura governments' officials on January 30, it was proposed to repatriate all the remaining tribal families from the relief camps in north Tripura district.