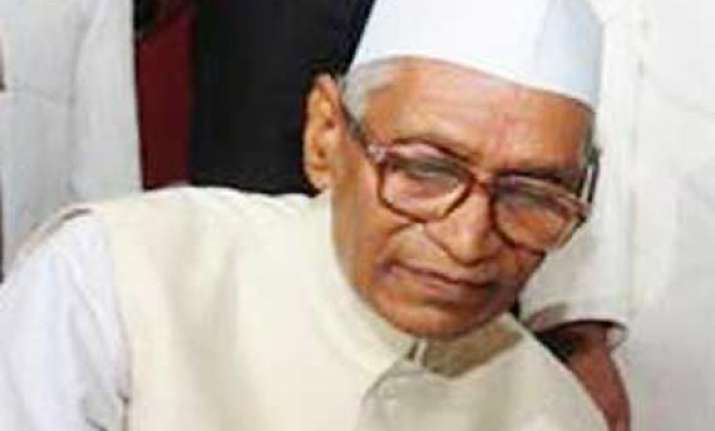 Chandigarh: Haryana Governor Jagannath Pahadia and nine others, including two crew members, had a narrow escape when a state government aircraft aborted take off after its control system got jammed. 
"The plane had taxied out for take off at 11.37 am for Delhi and as it was in the process of taking off its control system got jammed," an official spokesman, quoting the aircraft's pilot Wing Commander B Nanda said. 
Nanda, who is Senior Executive Pilot of the state, said that he and the co-pilot landed the eight-seater Beech Craft B200, which was about 30 feet in the air, in "semi-control condition" in the kutcha area along the left side of the runway.
Smoke was detected by the pilot after the control system of the aircraft got jammed leading to aborting of the take off from the runway located in the IAF station area here. 
The smoke was put off by the Air Force tenders. 
The Governor was taken out of the aircraft safely and taken to PGIMER here for check up and he was fine, Jag Parvesh Dahiya, ADC (P) to Pahadia said.
Besides the two-member crew and the Governor, there were seven other passengers, including the Governor's wife Shanti Pahadia, two ADCs, a doctor and an attendant. 
No passenger was injured, the pilot said. 
A senior officer said that the Director General of Civil Aviation (DGCA) was being informed of the accident for conducting a statutory inquiry.