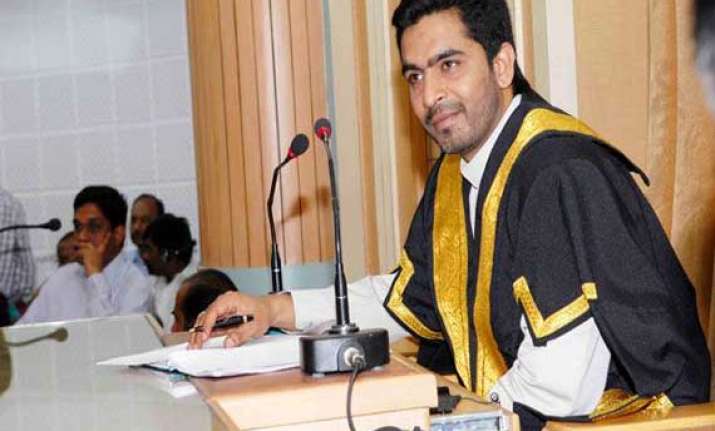 Hyderabad : Hyderabad Mayor Mohammad Majid Hussain resigned from his post yesterday, as per a power-sharing understanding between his party Majlis-e-Ittehadul Muslimeen (MIM) and the Congress.
He submitted his resignation to Greater Hyderabad Municipal Corporation (GHMC) Commissioner Somesh Kumar here yesterday and said that he quit as per his party's directions.  As per the understanding reached after the GHMC polls in 2009, the Congress held the mayor's post for the first two years and MIM's Majid Hussain served as mayor for the next two years.
A decision is yet to be taken for which party's candidate would be mayor for the last year.  Majid Hussain, who was among the youngest mayors in the country, is likely to be fielded by his party for the coming assembly elections, sources said.