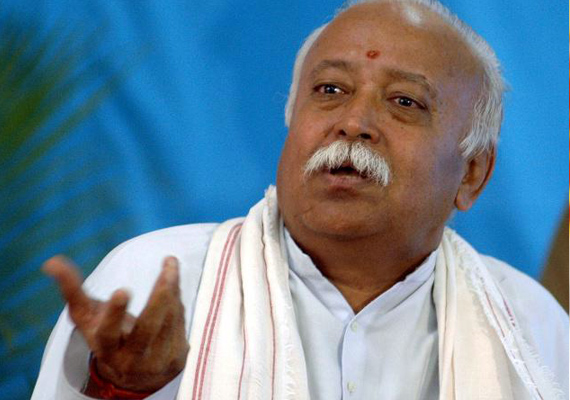 Nashik, Feb 22: Rashtriya Swayamsevak Sangh chief Mohan Bhagwat has stressed the need for imparting military education to students citing "rising" threat to internal security.

"Even 64 years after Independence, India  is being threatened by China and Pakistan....with rising concern over internal security, we should give top priority to military education to students to make India strong," Bhagwat said.

He was addressing the platinum jubilee function of Bhonsala Military School in Nashik on Monday evening.

"Current education system is business oriented...Foreigners have adopted our education system and our police-makers are imitating theirs..This should  be rectified," Bhagwat said.

Bhonsala Military School was founded in 1937 by the staunch Hindu leader Dr B S Moonje who also played a role in mentoring Rashtriya Swayamsewak Sangh (RSS) founder K B Hedgewar.

"The Bhonsala Military School was founded by Moonje in a view to protect the nation and has been acting as a feeder institute to fulfil backlog of military officials," the RSS chief said.

Senior RSS functionary Prakash Pathak informed that the military academy was going to start a similar facility exclusively for girls in Nashik.

The Bhonsala Military School run by the Central Hindu Military Education

Society is also mulling to set up a flying club and a pilot training institute besides a centre for service preparation and aeronautic engineering education.

"We are receiving proposals from the states of Madhya Pradesh , Gujarat, Uttarakhand  for setting up military schools there and will soon take a call on them," Pathak said.

Bhagwat also released a book Smaran Samaranche written by city-based Girish Takale. Earlier, students from the Bhonsala Military School called ramdandis held a march to mark the occasion.