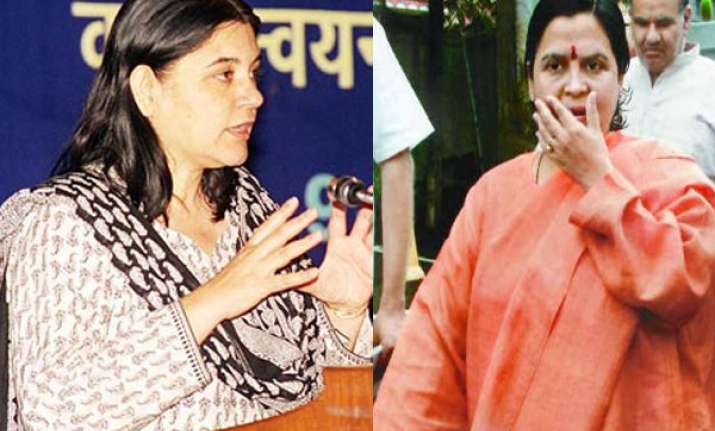 Bareilly/Lucknow, Jan 6: BJP leaders Menaka Gandhi and Uma Bharati are upset over the induction of 'tainted' former BSP minister Babu Singh Kushwaha into the party.
 
Menaka Gandhi told mediapersons in Bareilly today that induction of a man expelled from another party on charges of corruption was not proper. "We can't accept it".
 
"I don't think anybody in our party was consulted before Kushwaha was inducted", said Menaka Gandhi.
 
Meanwhile, there are reports that BJP leader Uma Bharati has threatened to quit campaigning for the party in Uttar Pradesh.
 
Uma Bharati has told her associates that she was not happy over the induction of Babu Singh Kushwaha into the party.
 
The RSS, had yesterday, expressed its dissatisfaction over the induction of the former BSP minister.
 
Among others, party MPs Yogi Adityanath and Kirti Azad have also criticised the party leadership's decision over inducting Kushwaha.