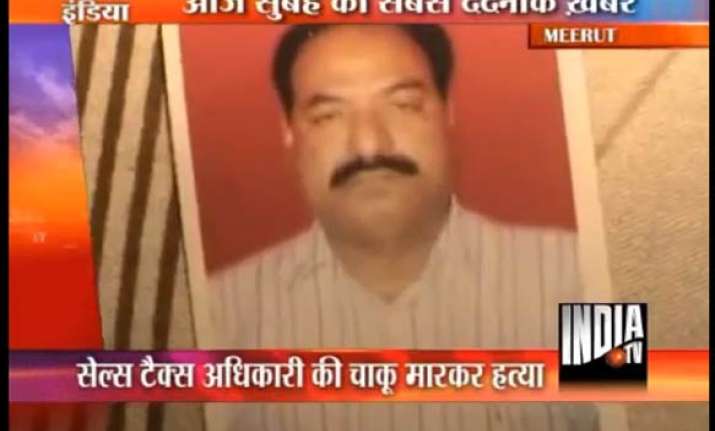 Meerut, July 21: Rosy and Shadab, daughter and son-in-law of a a retired sales tax officer Mushtaq Alam Khan have been detained by Meerut police in connection with the murder of the latter on Wednesday.

63-year-old Mushtaq Alam Khan had married Shahvar Jehan after the death of his first wife. Rosy was the first wife's daughter. Shahvar alleged that her husband was murdered by Rosy and Shadab with the help of some goons in order to grab his property in Zaidi Farm, Nauchandi locality.

This was Shahvar Jehan's fourth marriage. But Rosy alleges that it was her foster mother who murdered her father. "There were tenants staying on the upper floor, but nobody shouted. She (Shahvar) screamed only after my father was dead."

Rosy works as a teacher in Ismail College. The body has been sent for post mortem.