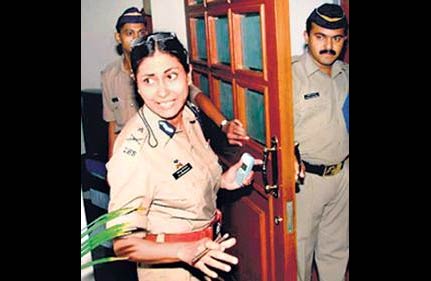 Pune : Meeran Chadha Borwankar, a 1981 batch IPS officer, will be the first woman police commissioner of Pune. She has been promoted as additional director general of police (ADG) and is likely to take charge on Thursday.
Outgoing police commissioner Satya Pal Singh has also been transferred as ADG in Mumbai. State home secretary Chandra Iyengar told DNA that the transfer orders were issued on Wednesday.
However, Borwankar said she had not received any official communication from the state home department about her transfer as Pune police chief.
Borwankar, the first woman IPS officer of Maharashtra cadre, is currently posted at the state Criminal Investigation Department's (CID) headquarters at Sangamwadi in Pune.
She was serving as the special inspector general of police (IGP).Borwankar had joined the CID after her transfer from the Mumbai police, where she served as the joint commissioner of police.
She was the first woman IPS officer to lead the Mumbai crime branch. She also had a three-year stint with the Central Bureau of Investigation (CBI). She was also the first woman superintendent of police of Satara district in 1997.  
The new CP, who has worked in various parts of the state, has now settled down in Pune. She hails from Ferozpur district in Punjab. At least 39 senior IPS officers were transferred across the state, including five from Mumbai.
Earlier this year, Singh was embroiled in a controversy with minister of state for home Ramesh Bagwe. He had refused to clear Bagwe's passport application because he had criminal cases against him.  
Chief minister Ashok Chavan had to intervene to settle the matter. But sources in the police circle say it was just a matter of time, before Singh was punished for taking on politicians.
Navi Mumbai commissioner Gulabrao Pol too was shunted out and additional DGP (Establishment) Ahmad Javed was appointed in his place.
Joint commissioner (traffic) Sanjay Barve has been transferred to Nashik as the director of Maharashtra Police Academy. Vivek Phansalkar has replaced Barve as the Mumbai traffic chief. KL Prasad, promoted as ADG, will head the SID.