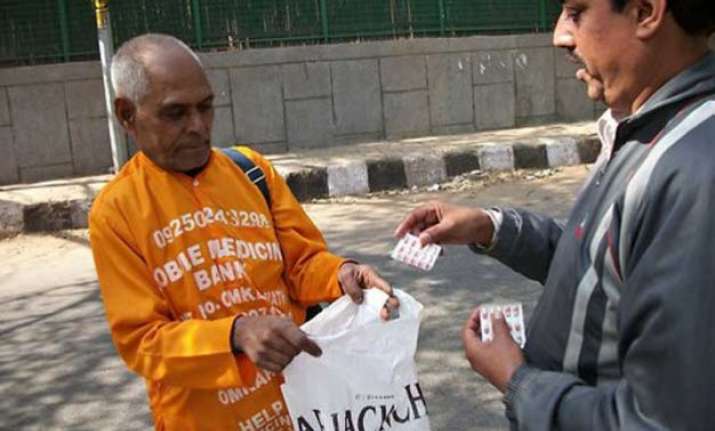 New Delhi: It is not necessary to be a billionaire like Bill Gates or Mukesh Ambani, to help the poor and needy. Sheer willingness and determination is all it takes to bring happiness in the lives of deprived.
Omkarnath, who goes by the name "Medicine Baba", is one such soul in the national capital who literally is playing the role of "Robin Hood" in real life.
From the past eight years, the 79-year-old retired blood-bank technician has been collecting unused prescription drugs from the wealthy and distributing, whatever is not expired, to the patients who cannot afford it.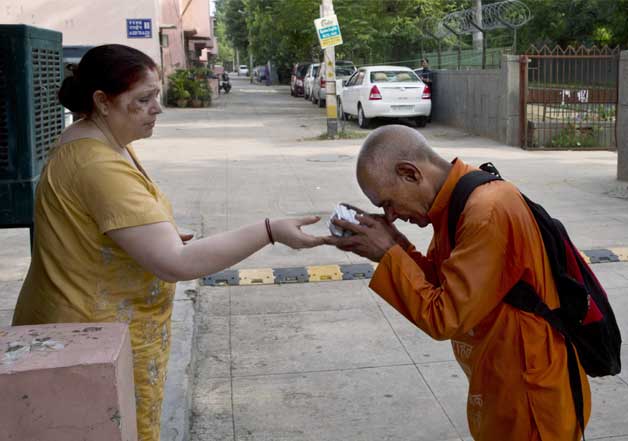 What makes his initiative more striking is the fact that 649 million people in India have no access to medicines (according to World Health Organisation report).
His saffron shirt, on which his contact numbers (9250243298, 9971926518) are printed, has made him a familiar face on campuses such as the Janki Devi Memorial College in west Delhi which supports his mission.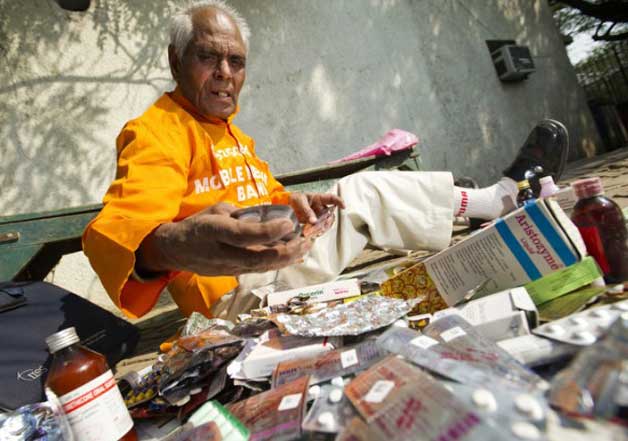 The talkative old man began his mission after watching some badly injured construction workers being denied treatment and medicines in a government hospital. Afterwards, he decided to volunteer for the cause so that it won't happen again with anyone else.
 
"I thought, why not collect medicines for the poor? "No one else seems to be doing it."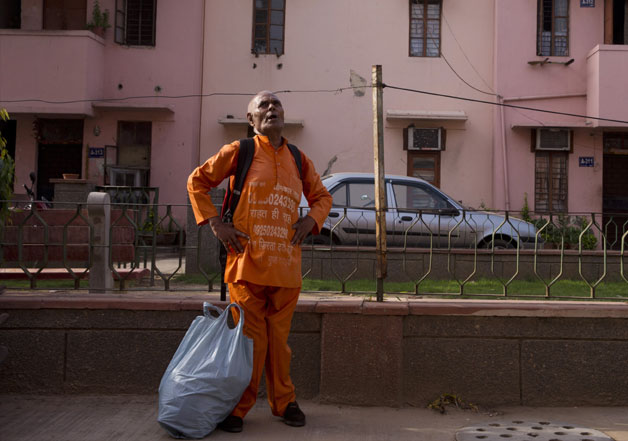 From that day to today, Omkarnath spends his day going around collecting medicine, sorting them and handing them to needy patients. After taking bath early morning, Nath leaves from his rented accommodation at a fetid slum in Palam, to call out the people to donate unused medicines.  
 
"When servants shoo me away saying my shouts are disturbing their babus' newspaper read, I don't mind. If you're on the street to beg, you should leave shame at home. Besides, I'm not asking for bread; all I want is medicine."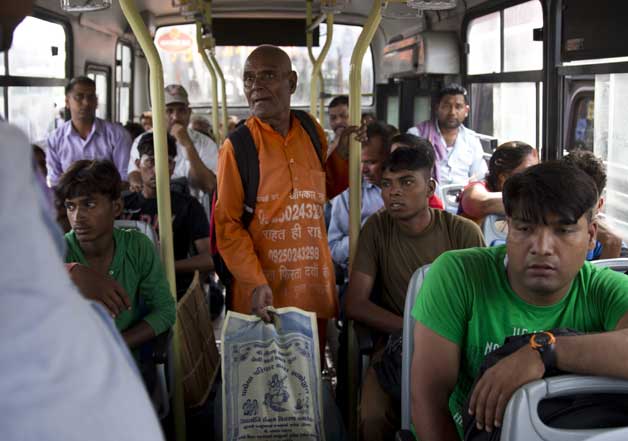 Despite being crippled, the old man travels daily by bus and foot in various colonies of the national capital to collect the unused medicines. He distributes these free of cost at 12 charitable clinics and two government hospitals.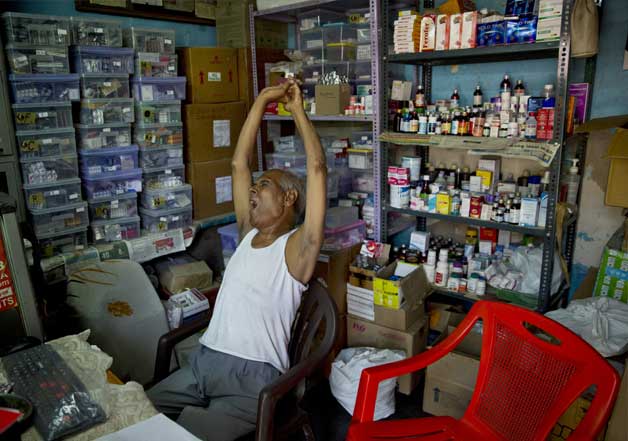 Through his endeavour, Nath collects medicines worth Rs 5-10 lakh per month from Delhi alone. He stores these medicines on shelves at a rented store room, which costs him Rs 2,000 per month plus electricity.
One of Omkarnath's regular recipients is 52-year-old Dhulichand, who has been suffering from emphysema for several years. The former shoemaker, who goes by only one name, cannot afford the $100 it costs for 20 oxygen cylinders he needs to breathe each month.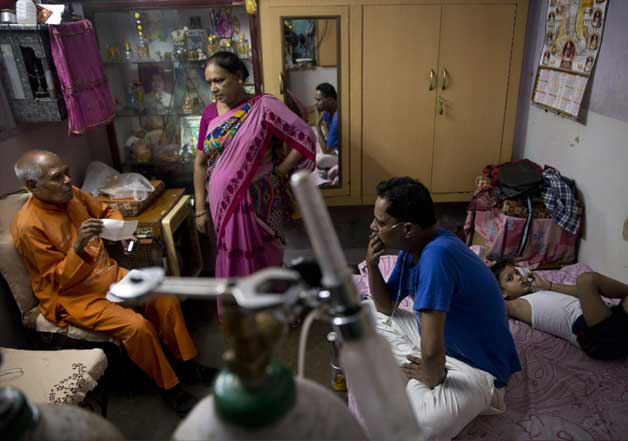 "I can't move around or even shower without these cylinders," a bedridden Dhulichand says, as a clear tube delivers a steady flow of oxygen to his nostrils from a cylinder against the wall in his tiny concrete room.
"Government hospitals don't take me" because he needs too much care, he says. "They tell me to go back home."
Omkarnath depends on cash donations to cover his costs and modest living expenses, which come to about $500 a month.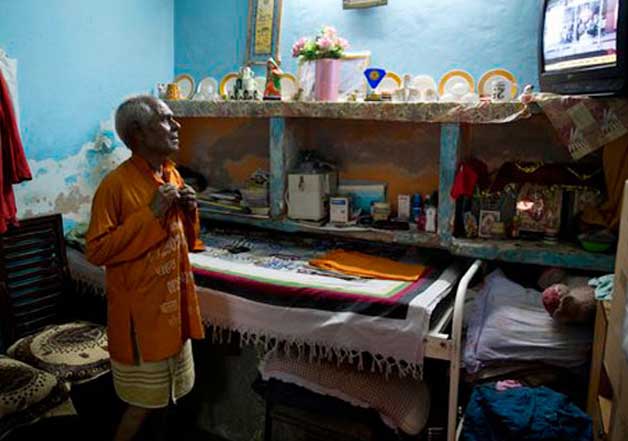 Eventually, he hopes to build a nationwide network of medicine banks.
At present, India spends just over 1 percent of its gross domestic product on health care - one of the lowest rates in the world. Moreover, 45 percent of the $25 billion worth pharmaceuticals produced in the nation is exported to foreign countries every year.
The government, undoubtedly, needs to address this complicated yet important issue of arranging adequate healthcare facilities for the people of India, especially lower-income group.