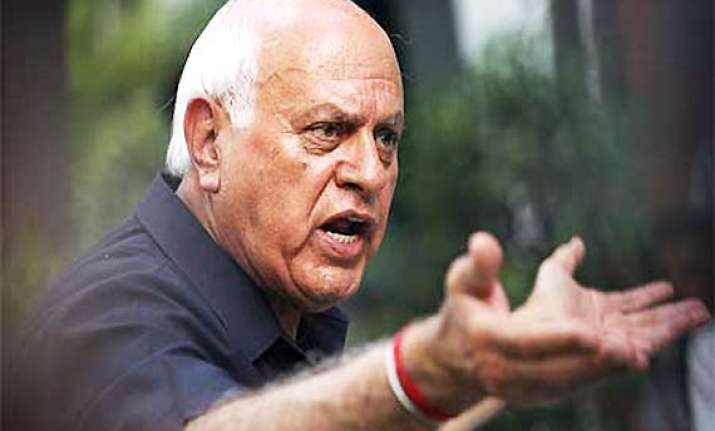 New Delhi, Dec 21: Accusing the media of creating China phobia among people, Union Minister Farooq Abdullah today said the neighbouring nation is not going to "invade" and Indian borders are "quite strong". 

"Media is creating China phobia among people. China has got its own compulsion. We have our own compulsions. Why do you get worried about it," Abdullah told reporters outside Parliament House.

He was reacting to a query on reports that China was constructing bunkers along the Jammu and Kashmir border. 

"Chinese are not going to invade us. Prime Minister has already declared that," Abdullah, who is also a former Chief Minister of Jammu and Kashmir, said. 

Asked whether time has come to strengthen India's border along China, Abdullah said, "Our borders are quite strong. You have never been to border. So you don't know. I go to the borders... I know how strong our borders are. That is the difference".