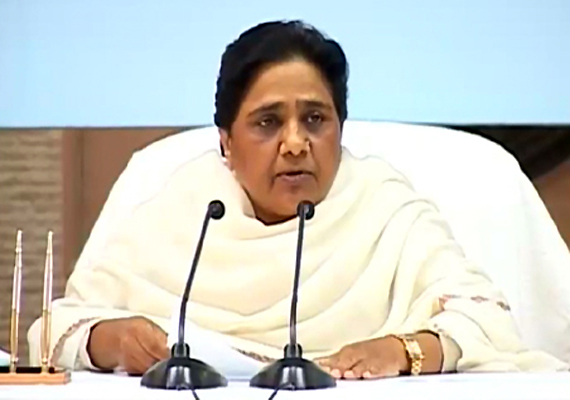 Dehradun, Mar 12: BSP today presented to the Uttarakhand Governor a letter of support to a Congress-led government in the state and said party chief Mayawati would decide on who will become minister in the new dispensation.

A day after announcing "unconditional support" to the Congress, top leaders of the BSP including all the three party MLAs went to Raj Bhavan to present the letter of support to Governor Margaret Alva this evening.

"We have presented letter of support to the Governor for a stable government in Uttarakhand. Our support is unconditional," BSP leader Meghraj Singh, incharge of party's affairs in the hill state, told reporters at Raj Bhavan.

Singh said the BSP would like to share power with the Congress, and modalities regarding the power-sharing would be decided by Mayawati.

"She will decide whether all the three MLAs should become ministers or none of them," he said.

When asked whether the BSP had conveyed to the Congress its choice of chief minister, Singh said it was an internal matter of the Congress.

"Whosoever become the chief minister, we will give our unconditional support. We have given our support for a stable government," he said.

With BSP giving support, Congress will now have support of 39 MLAs in the 70 member house with its own strength of 32. Three independents and one legislator of Uttarakhand Kranti Dal have already submitted their letters of support to the Governor.