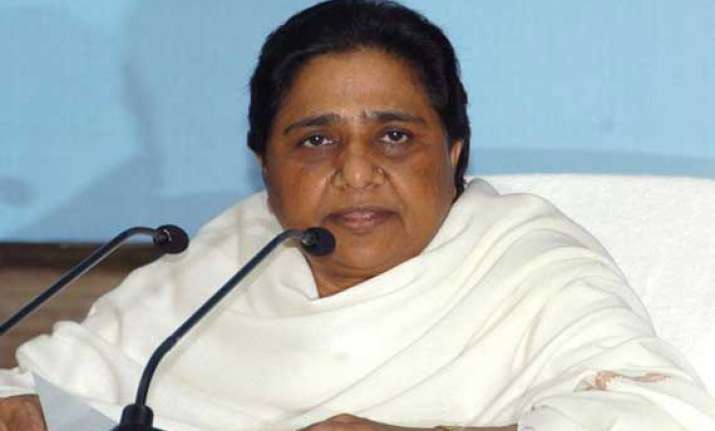 Lucknow: Bahujan Samaj Party chief Mayawati said Tuesday that free and fair polls were not possible in the state under the Samajwadi party government and sought more security in the remaining phases of election.
Addressing reporters in the state capital, the former chief minister said that officials owing allegiance to the government in the state and musclemen were at some places vitiating the atmosphere during the polls.
Mayawati said she would request the poll panel to ensure enhanced presence of security forces in the remaining phases of the Lok Sabha elections.
Balloting is staggered over six phases in Uttar Pradesh.
She specifically asked for deployment of additional forces in Yadav dominated areas.
Amid reports that her hitherto intact Dalit vote bank was being weaned away by the Bharatiya Janata Party (BJP) and other parties, she warned her supporters not to be swayed by promises being made by her opponents.
Any drift from the Bahujan Samaj Party (BSP) will harm the Dalit movement in the country, she added.