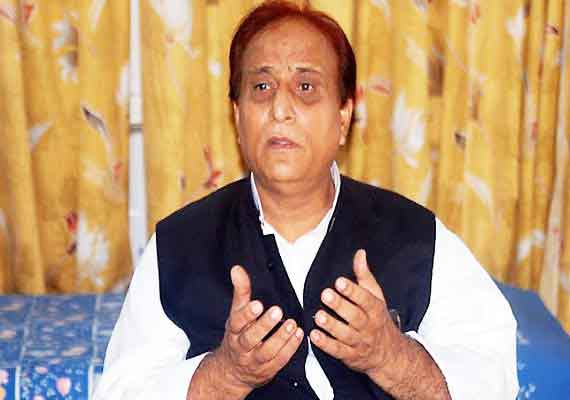 Lucknow:  Maverick UP minister Azam Khan Tuesday made another controversial statement by saying his buffaloes which were stolen last week are now  more famous than Queen Victoria, the British empress.
The Uttar Pradesh Police went into a tizzy after seven buffaloes belonging to senior Minister Azam Khan were stolen.Three policemen were sent to Police Lines as punishment posting for not able to trace his buffaloes.
Finally on Sunday UP police managed to rescue the cattle following an intensive overnight search.
After finding his buffaloes back Azam Khan said, "my buffaloes have such fame, which even Queen Victoria would not have received. Switch on the television and you find bhainsein aagey-aagey, aur main peeche peeche, aur sir pe gobar (the buffaloes walk ahead and I follow them, dung on (my) head)."
Taking a dig at the media coverage on his stolen buffaloes, he made these remarks during a programme organised for the launch of three books written by Padma Bhushan Dr Gopal Das 'Neeraj'