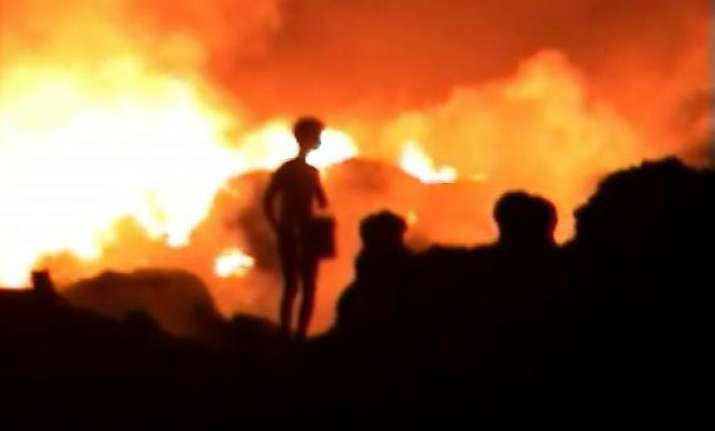 Ghaziabad: A massive fire broke out in a slum cluster in Sahibabad area of Ghaziabad in the wee hours today, leaving three persons injured and gutting around 200 jhuggis.
Fire fighters have completely doused the flames, which erupted between 1 and 2 AM.
Fire department officials said that around 12 fire tenders were rushed to the spot to douse the flames, which left three persons injured, including one seriously. 
"Fire was reported between 1 AM and 2 AM and fire tenders of all our stations were pressed into service to douse the flames. The fire is now under control," A P Singh, Chief Fire Officer of Ghaziabad, said.
He said the cause of the fire was yet to be ascertained. 
Locals said heavy smoke filled the area as the blaze spread and small cylinders kept in the jhuggis exploded.