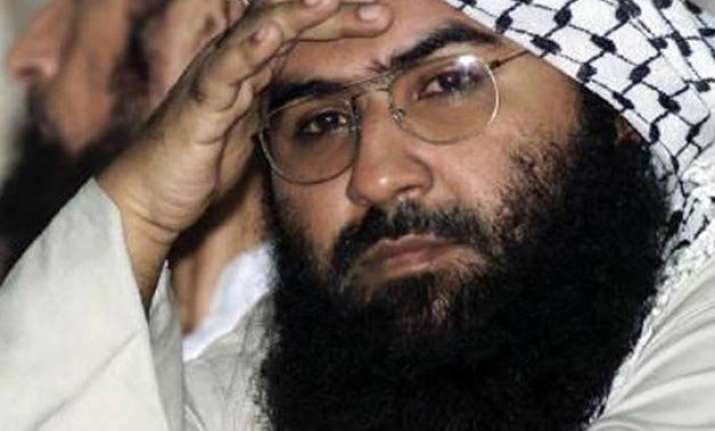 New Delhi: In what could possibly end a spell of uncertainty and flip-flops over the detention of Jaish-e-Muhammad founder Masood Azhar in Pakistan in the aftermath of the terror attack on the Pathankot air base, Pakistan's Defence Minister Khawaja Asif told mediapersons today that Azhar was indeed in the custody of the government.
According to Khawaja, Azhar is in Pakistan's custody and authorities were in the process of collecting and examining evidence against him. His arrest, however, will only happen once they have built a case against him.
The Pakistani Defence Minister made this comment while talking to reporters outside parliament in Islamabad. According to a report in The News, Khawaja told media personnel that Azhar's detention was not haphazard.
"Maulana Masood Azhar's being taken into custody did not come without any lead or reason at this stage," he was quoted as saying by the Pakistani daily, adding that there must have been some intelligence which led to the banned JeM's chief's detention.
Khawaja further said that Pakistan could no longer afford non-state actors roaming around openly and put the security of the country in jeopardy.
According to the Defence Minister, Azhar will remain in custody. However, his arrest will only come when there is sufficient evidence to nail him. Khawaja also hinted of some "big news" in the "next 2-3 days".
Meanwhile, the National Security Advisors of the two countries spoke to each other today where they are believed to have discussed the Pathankot attack and the investigations that have followed.
According to sources, Ajit Doval has asked Pakistan to formally hand over details of the action taken against the perpetrators of the Pathankot terror attack. As per the sources, India has asked for details regarding the number and names of arrests and detentions made in Pakistan.  
India has also asked for copies of all FIRs registered in Pakistan after the Pathankot terror attack.